We're excited to announce the launch of our cutting-edge NLP/AI model designed to revolutionize the way you manage and understand news articles.
Our innovative solution clusters news articles based on their meaning, helping our clients to group similar content over time, reduce noise, and better comprehend the context of the information they receive.
It applies to news in your news channels, news obtained by our global coverage, and news received via our newsletter monitoring service.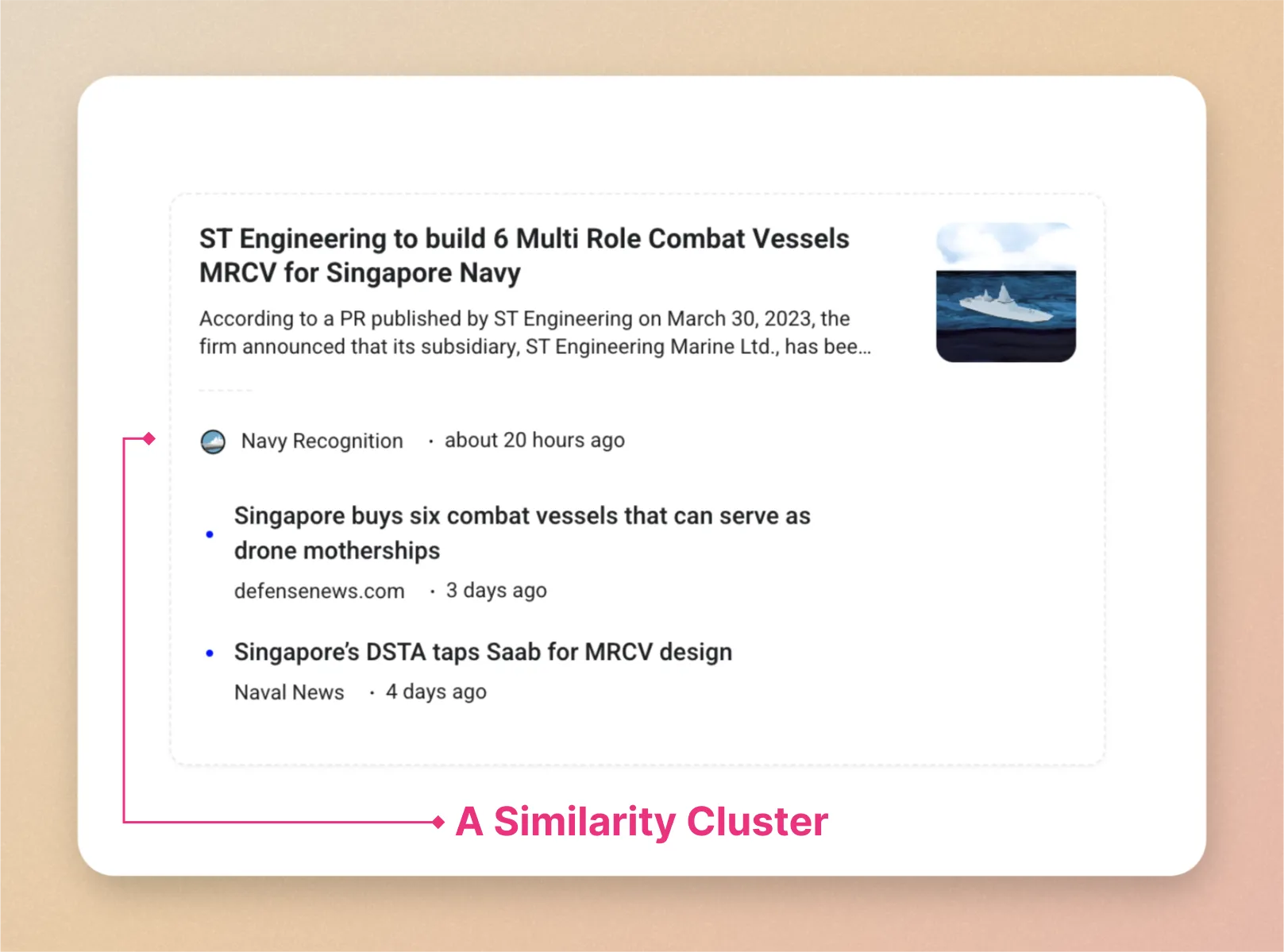 Key Features of Our Multilingual News Clustering Model
Our AI-powered news clustering model boasts several new features:
- Comprehensive Language Support
Supports over 100 languages, enabling seamless analysis across a diverse range of content sources.
Flexible Application
Works with both archived content and real-time data, ensuring comprehensive and timely insights.
Customizable Parameters
Allows clients to adjust parameters, such as similarity thresholds, to fine-tune the clustering process according to their needs.
API Integration
Offered as an API, making it easy to integrate with your existing systems and workflows.
Enhanced Content Management
Group similar content based on meaning for easier analysis and decision-making.
User Interface Redesign
Enjoy an improved user experience with our redesigned article-related UI/UX.
Experience the Future of Market Intelligence
Our advanced AI-driven news clustering model is set to transform market intelligence, providing more accessible and actionable.