How to connect Slack with Midesk?
How does it exactly work? Connecting Slack with Midesk is easy and it will take you only a few minutes, just follow steps below.
Step 1:
You need to add an "Ingoing Webhooks" to your Slack Apps. During App configuration, define what Slack channel will receive Midesk newsletter. Don't forget to copy your "Webhook URL". We will need that in the next step.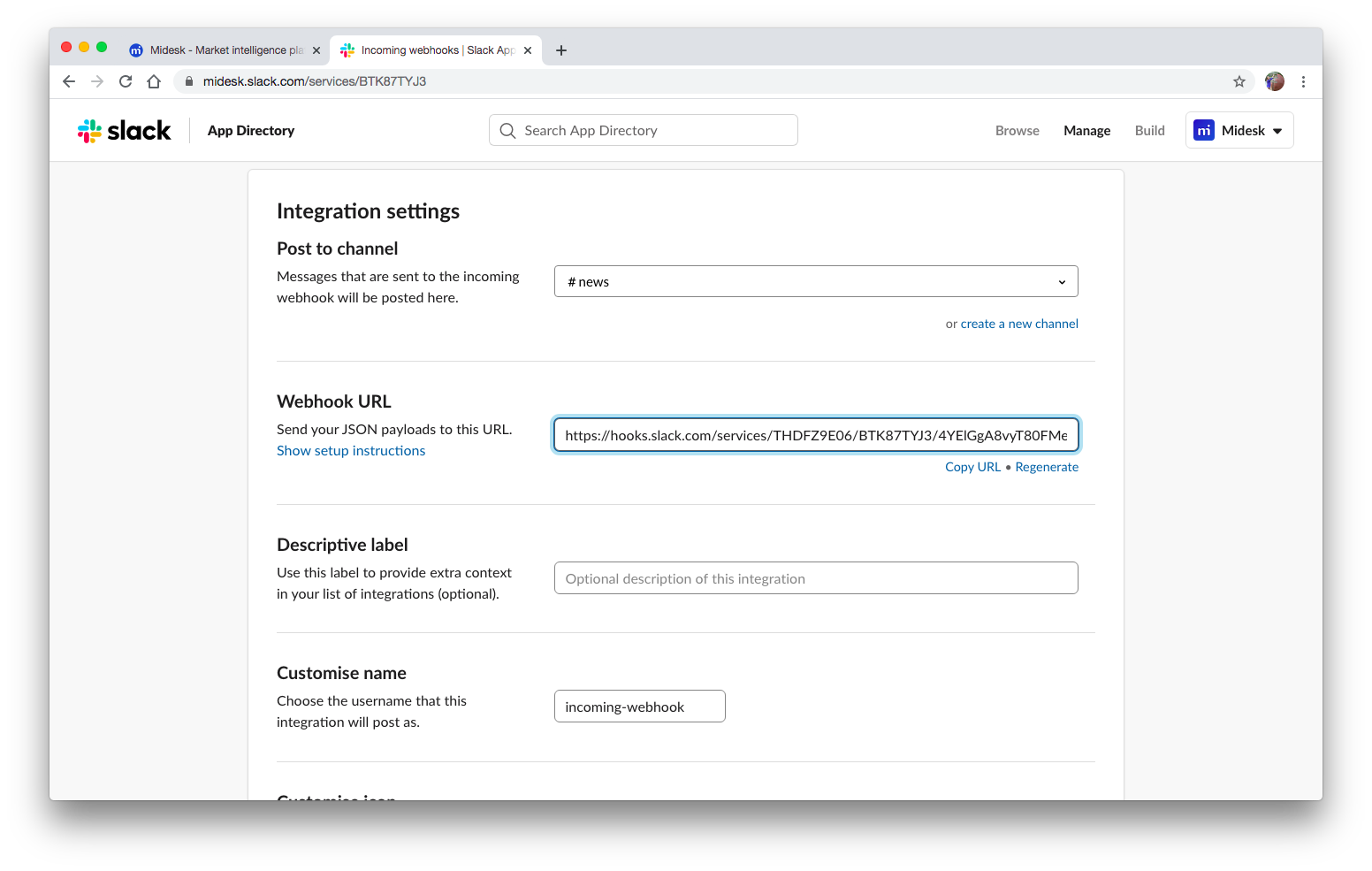 Setting up a Slack App
Step 2:
Now you need to sign in to your Midesk account. While defining the Distribution list, you paste the Webhook URL, you've just copied. Normally we would add your colleague's emails but we don't need to do it. Pasting a Webhook URL is all we need. Save your new distribution list and Midesk newsletter will be delivered to everyone who has access to a Slack channel you picked.
Setting up a distribution list in Midesk
That's it. When creating Midesk newsletters you choose Slack distribution list and hit send. A Midesk newsletter will be published in your Slack channel which you defined. How cool is that?
Midesk newsletters published in Slack channel
Power up your media workflow
We believe this new capability, that complements the traditional channels already implemented in Midesk, will empower your media workflow. You can begin to start taking advantages of this integration right now! Sign in to your Midesk account.