Introducing the Midesk Chrome Extension: A Practical Tool for M&CI Professionals
We're launching our new Chrome extension: "Midesk: Competitive Intelligence News Helper". This tool is built to enhance the way you track experience with Midesk and let you quickly save, highlight, and interact with articles directly from your browser.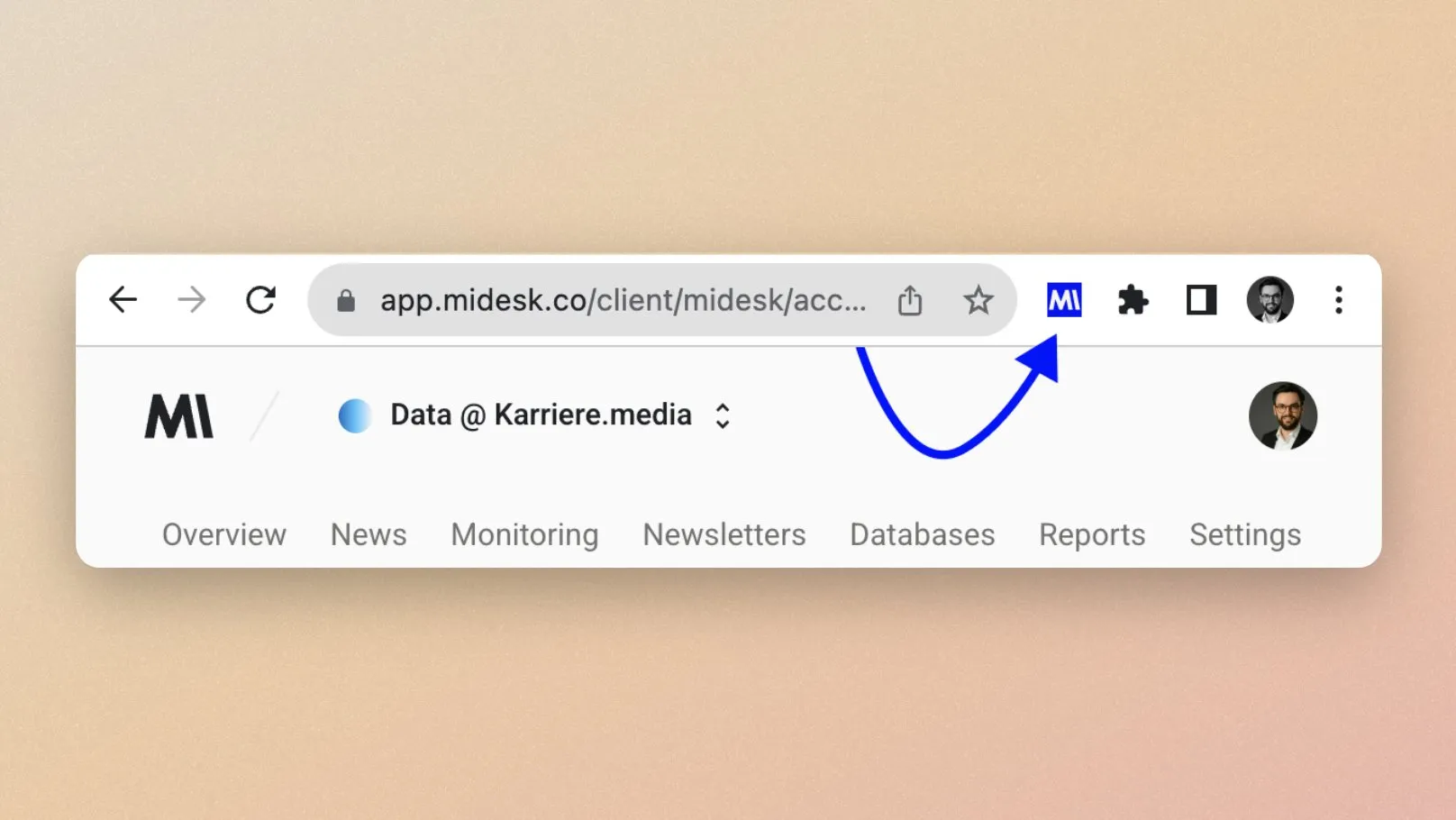 Save and Highlight Key Information With a Single Click
Our Chrome extension simplifies the way you gather industry-specific articles. As you browse, you can directly save any relevant article to your Midesk workspace with a single click. This eliminates the need for tab switching or URL copying.
For more targeted information collection, our tool allows you to highlight and save specific text from a webpage to your workspace.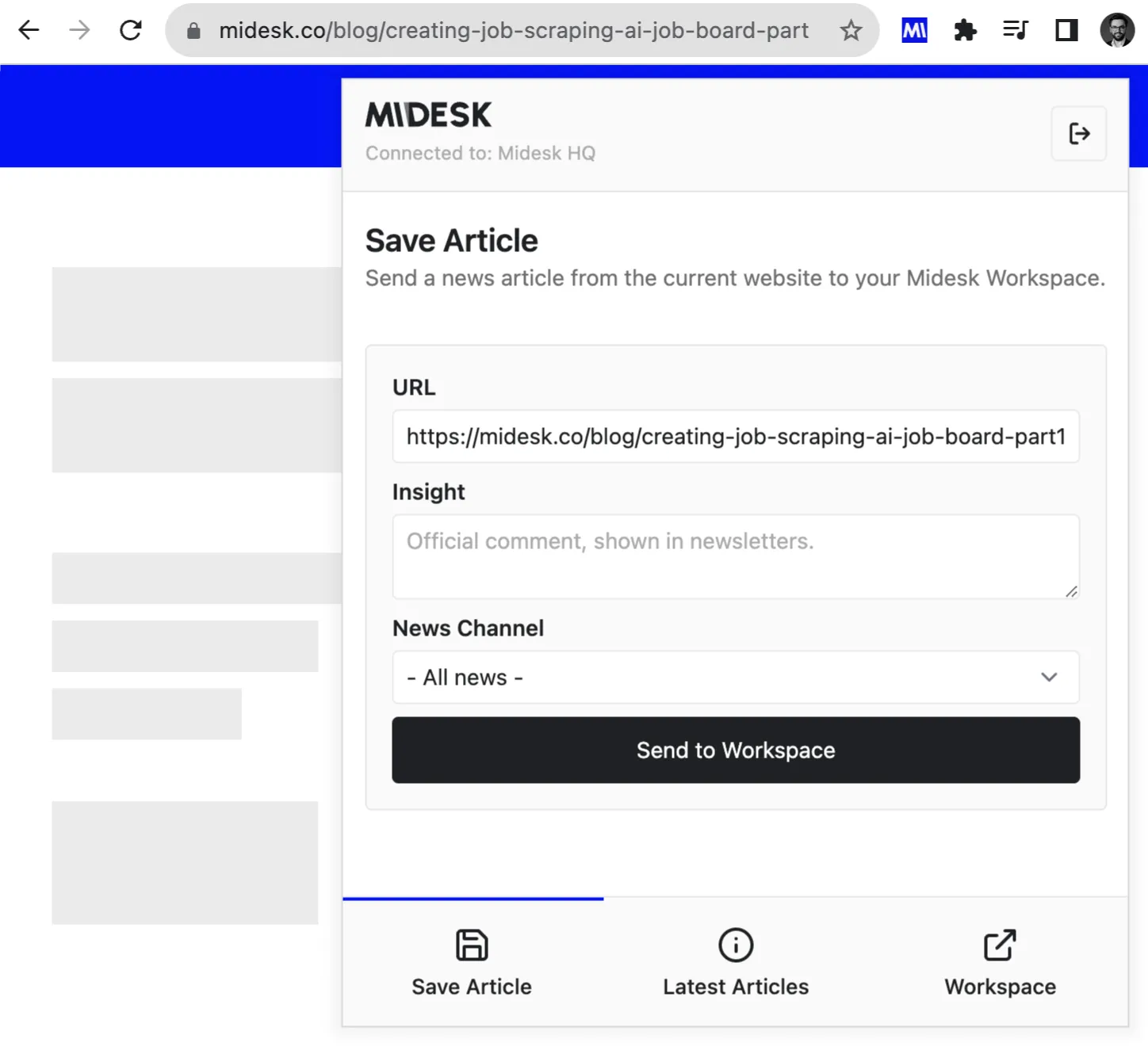 Keep Pace with Industry Updates
Stay informed with the latest industry news directly from your browser. Our Chrome extension displays the most recent updates from your Midesk workspace, keeping you in the loop on market trends and competitor activities.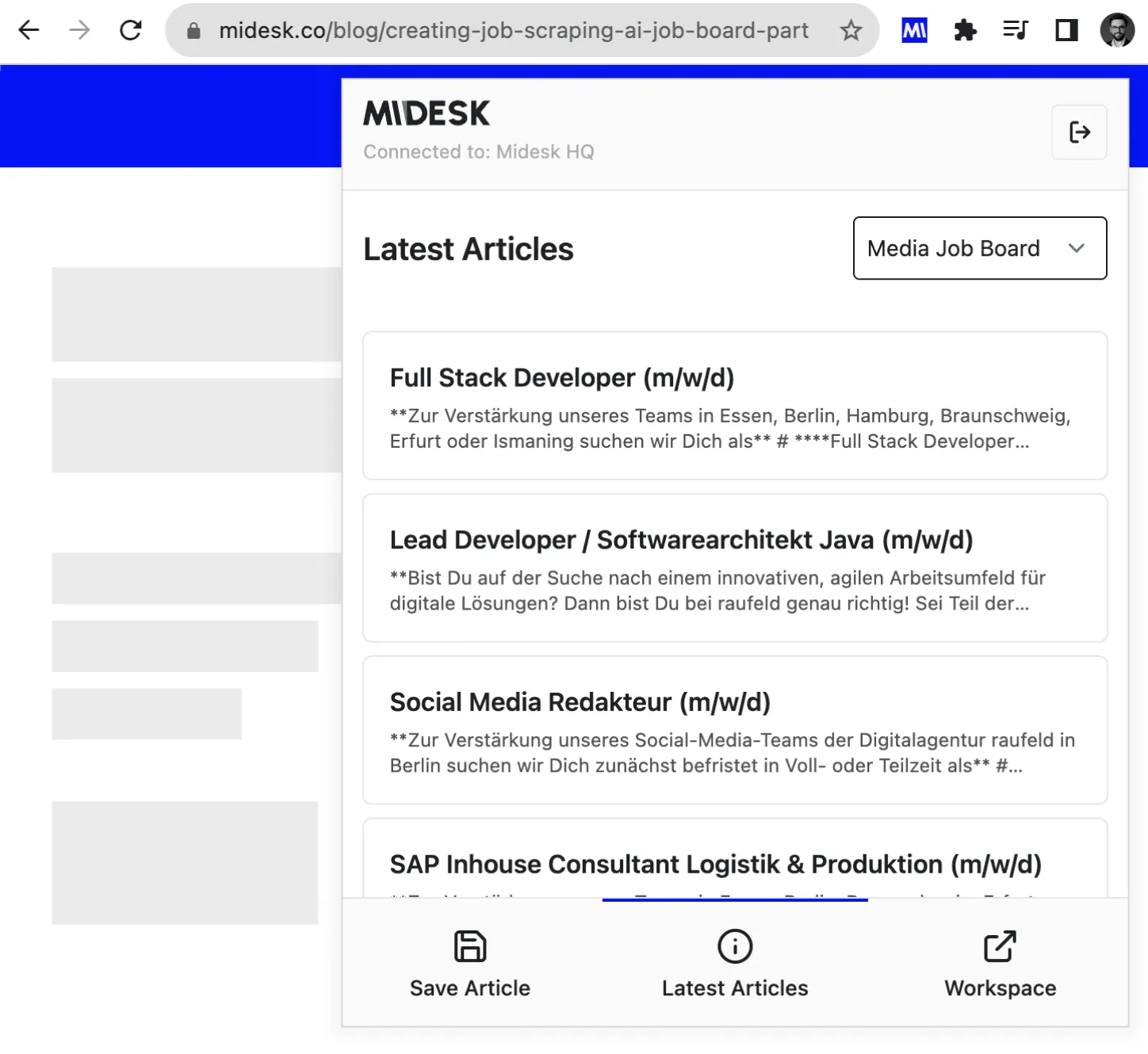 Easy Article Management
The Chrome extension enables easy article management. Mark articles as read, remove them, or view them in Midesk, all from your browser.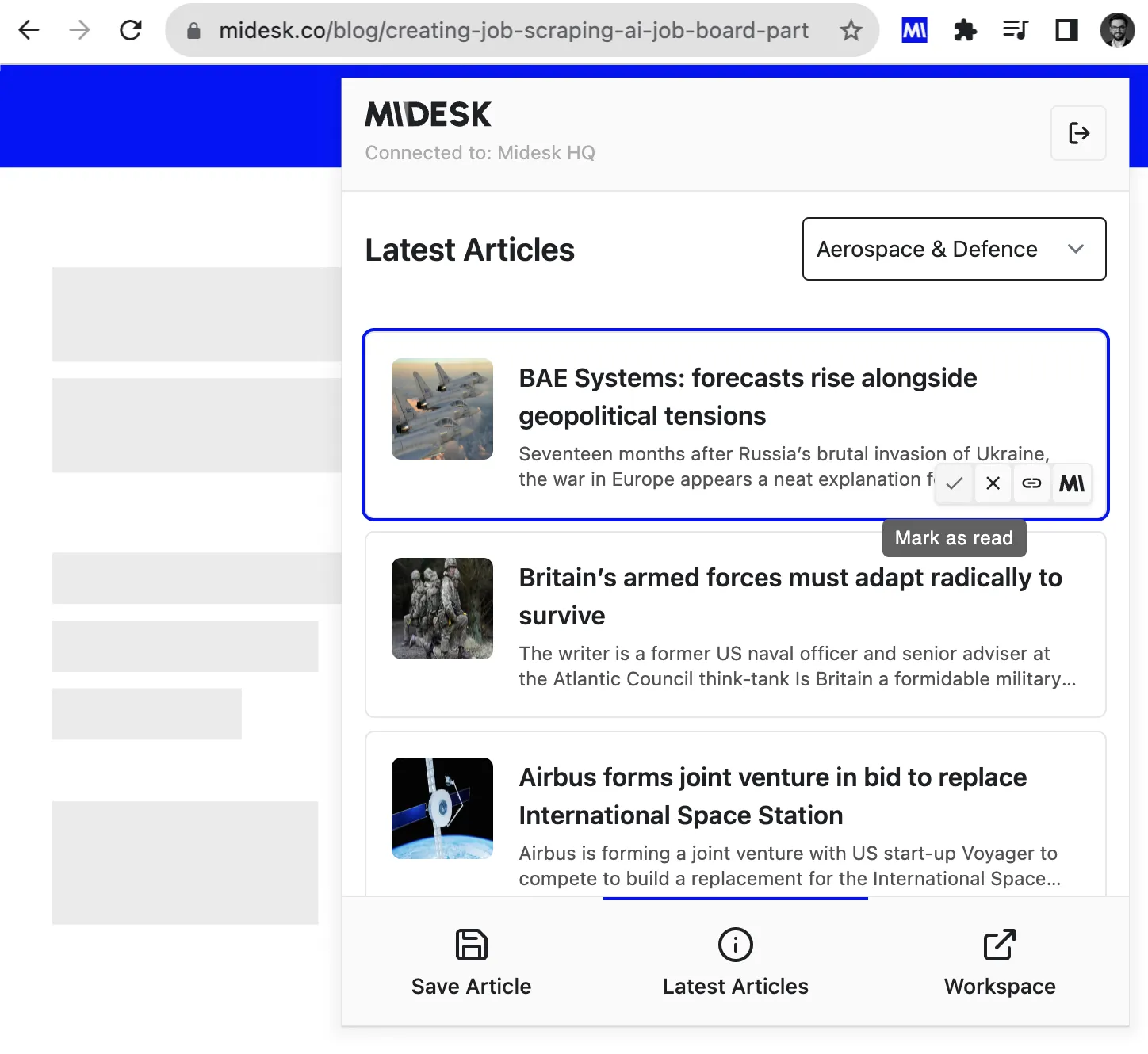 How to Install the Extension
Upgrade your M&CI workflow with our new Chrome extension. Download and start using it now. We're eager to hear your feedback!