As a part of Next media accelerator program, we just had an opportunity to go on a roadshow to Berlin and present and discuss our market / media intelligence solution with some of the key players in the German media industry. We spent an amazing three days full of pitching, networking, working and fun in Berlin last week. And it was intense.
We thought it would be a good idea to briefly wrap it up in a short post.
Day 1 / Monday
Our pitch marathon started at the Storymachine Gmbh offices on Monday. What an experience. First, we got a tour of their stylish office space that feels like being in Silicon Valley, and took a peek at their agency life. Next came our pitches in front of the Kai Diekmann and Michael Paustian and a follow-up discussion of our solution. This has been one of the most valuable sessions and feedbacks for our business so far. Many thanks for it.
Day 2 / Tuesday
With all the feedback that we received the day before, we woke up and were ready to shine during day 2. On Tuesday, we first visited dpa Deutsche Presse-Agentur GmbH and saw where the news that change the world are made. This was our second pitch at dpa, following one in Hamburg a couple of weeks back. It's always a good audience there. And we had a really productive talk afterwards.

After a short work-session that followed the pitch at dpa, we were up to pitch at Axel Springer SE where we not only had good talks about Market Intelligence challenges that large organisations with many individual companies face, but we were also taken aback by the amazing view over Berlin from the meeting room.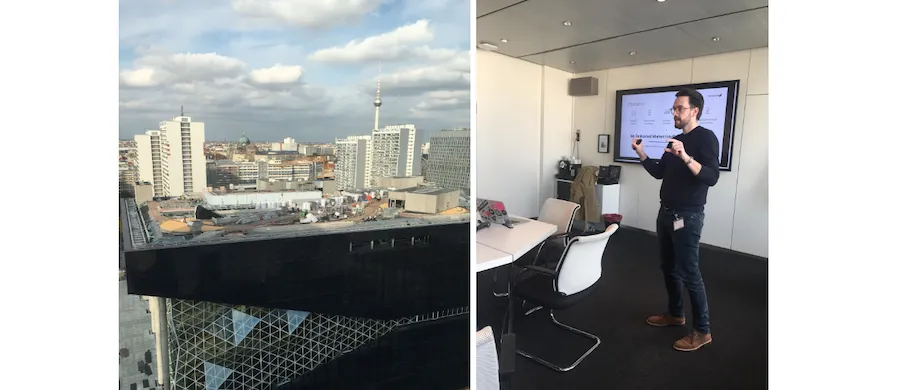 Happy hour at The Place Berlin
Our incredible Program manager Julia arranged a meetup with other NMA startups during an after-work event with beer, food and table tennis. We relaxed for a while, played a couple of good rounds of ping-pong and just talked. The day 2 was over.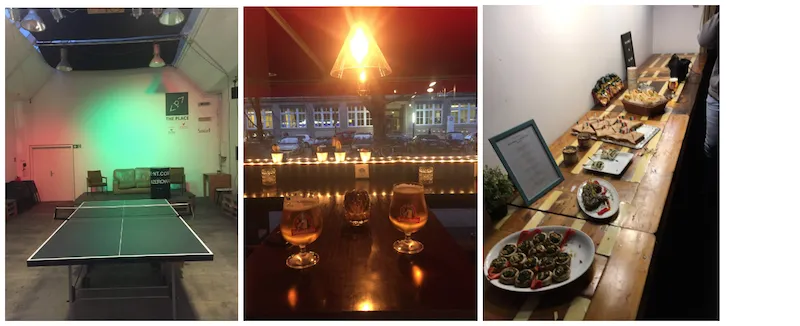 Day 3 / Wednesday
Our last day started with a session at FUNKE Digital GmbH where we presented Midesk to the digital team and had an opportunity to hear their feedback. The audience was engaged and asked a lot of good questions. Once this session was over, we also took a tour around their office and we were quite impressed, especially by this car standing in the middle of their offices.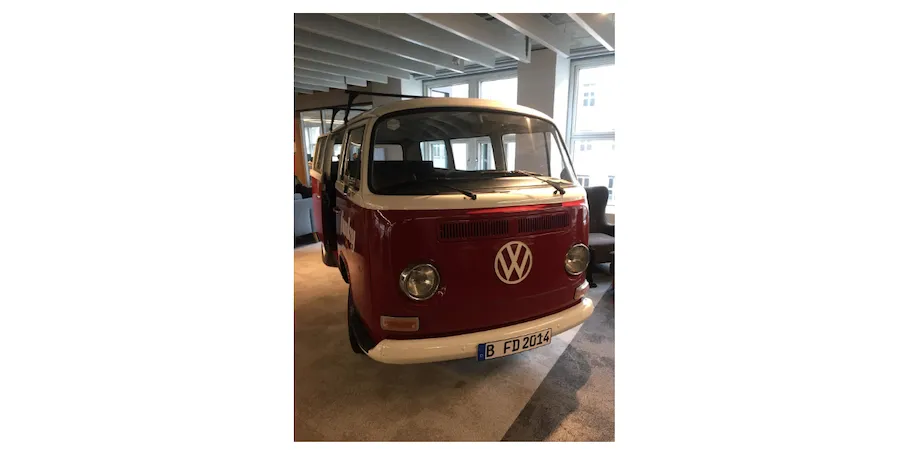 This fantastic Berlin tour finished at ressourcenmangel GmbHoffice where we had a chance to present Midesk for the last time and discuss how our solution could help in communications. We wrapped up Berlin by eating a delicious cake and taking a couple of photos of a very nice office view.

Closing words
All in all, Berlin has been a highlight of our accelerator program so far and a great experience. We met many interesting people with diverse backgrounds from big companies in the media industry, discussed Market Intelligence challenges in media (pretty similar to Market Intelligence challenges in other industries) and heard so much of your feedback. As a startup, we live for your feedback and appreciate it very much.
Our big thanks goes to Next Media Accelerator for making this experience possible. It also goes to the fellow-startups in the batch for their support, feedback and for surviving our pitch that you've heard so many times already.
We enjoyed Berlin very much and look forward to the next big event.