Why TED Online Monitoring Is Critical for Your Business
TED (Tenders Electronic Daily) is an invaluable resource, publishing an astounding 735,000 procurement notices each year, valued at roughly €670 billion. Whether you're seeking small tenders for specialized projects or eyeing large contracts worth millions of euros, TED is the go-to platform.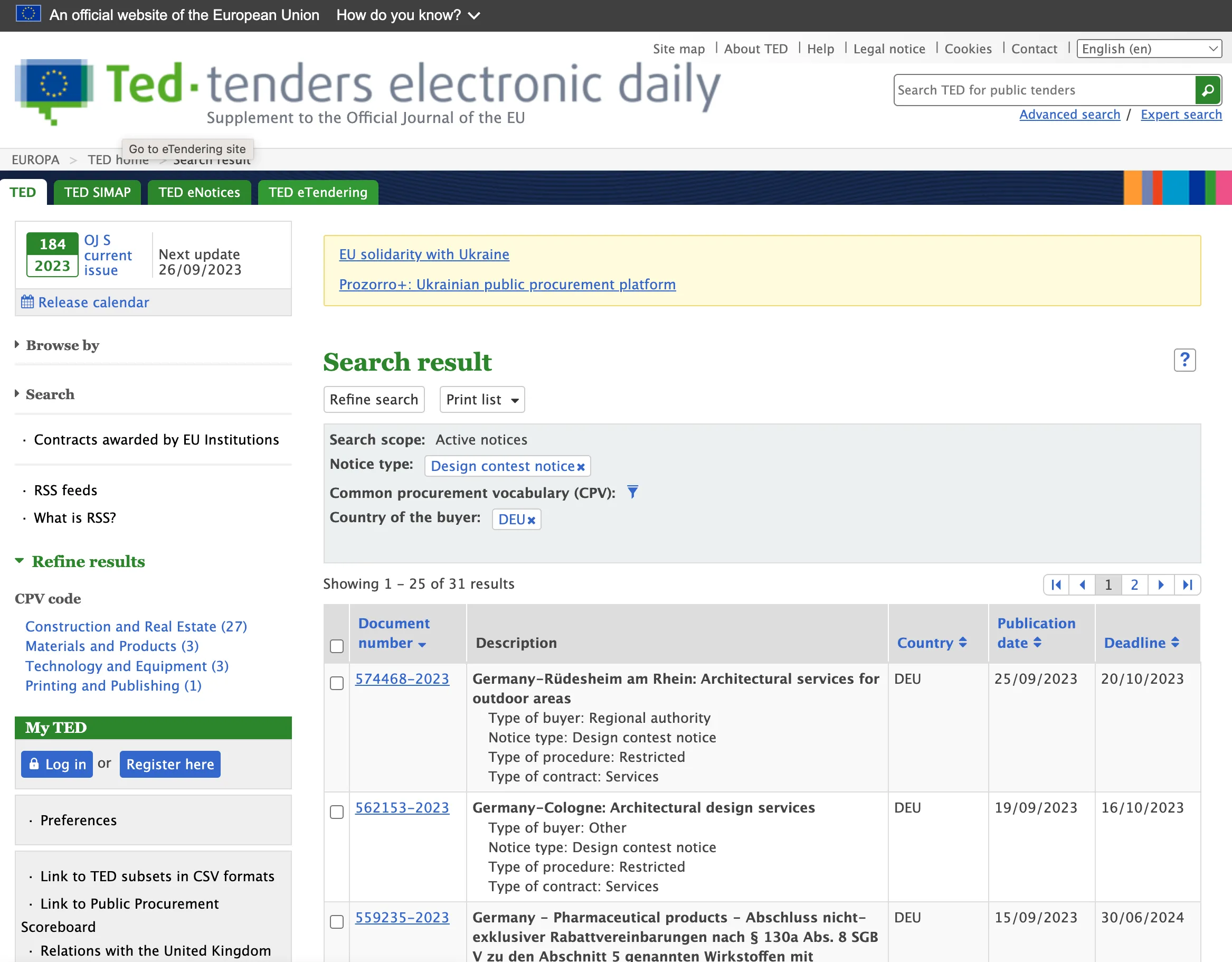 However, TED's user interface and tender-management capabilities leave much to be desired.
Key Issues with TED
Difficult Navigation: TED's interface is not user-friendly, making it challenging to find relevant tenders.
Limited Management Tools: The platform lacks efficient tender management and tracking functionalities.
This is where Midesk steps in. Our integration with TED Online revolutionizes how you can monitor and manage public tenders.
Midesk's Solution
By integrating TED Online into Midesk, we provide a structured and efficient way to monitor tenders, bridging the gap between the vast opportunities TED offers and your business's specific needs.
How Midesk Simplifies TED Online Monitoring
That's why we're introducing Midesk's new TED Online Monitoring integration with Expert Search capabilities to bring these opportunities right to your dashboard.
Here's how to set it up:
Navigate to Monitoring -> Jobs on the navbar.

Click Create Job and select Tenders Electronic Daily.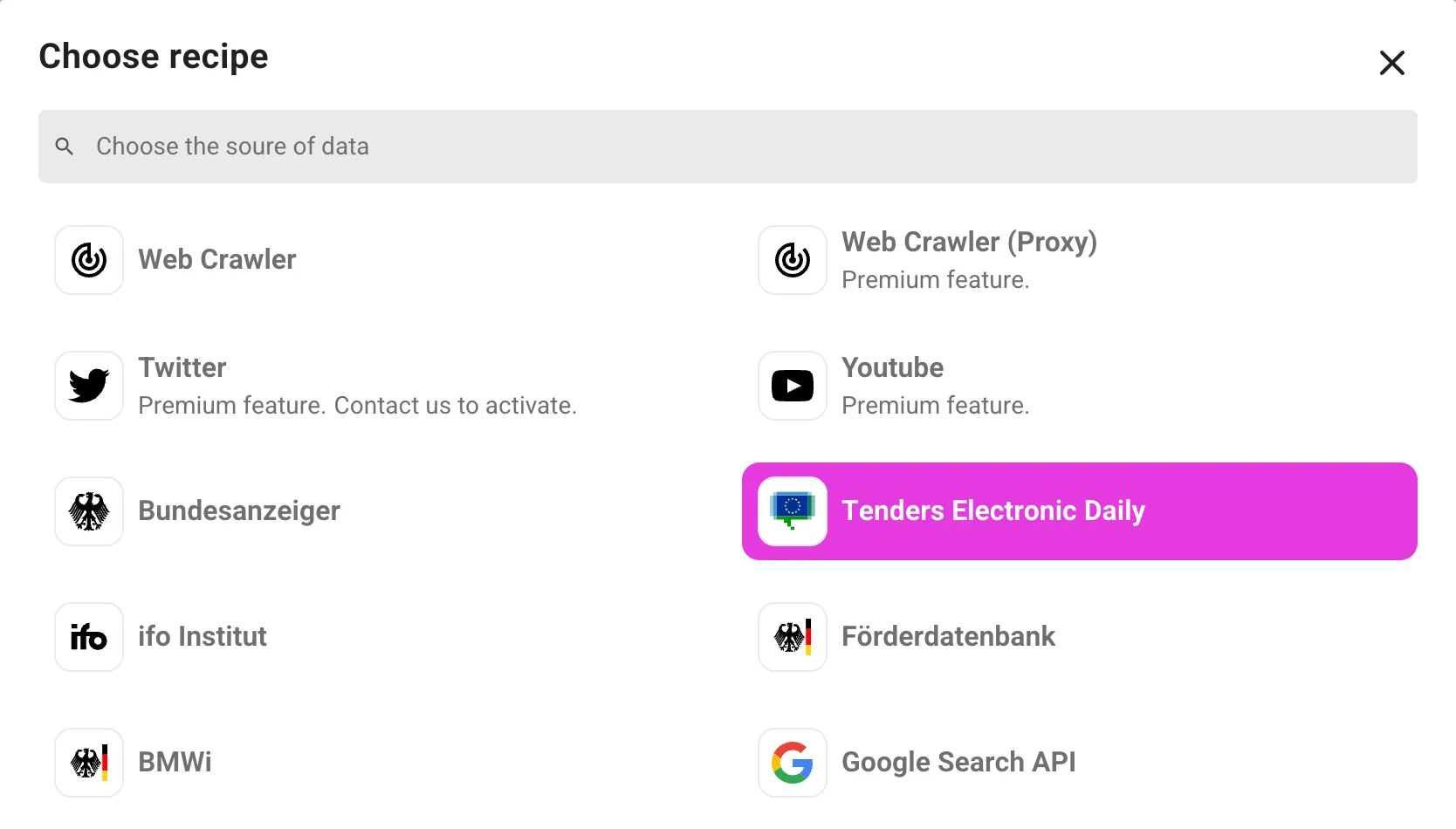 In the "Set up connection" paste your Expert Search query, like FT=[plotters].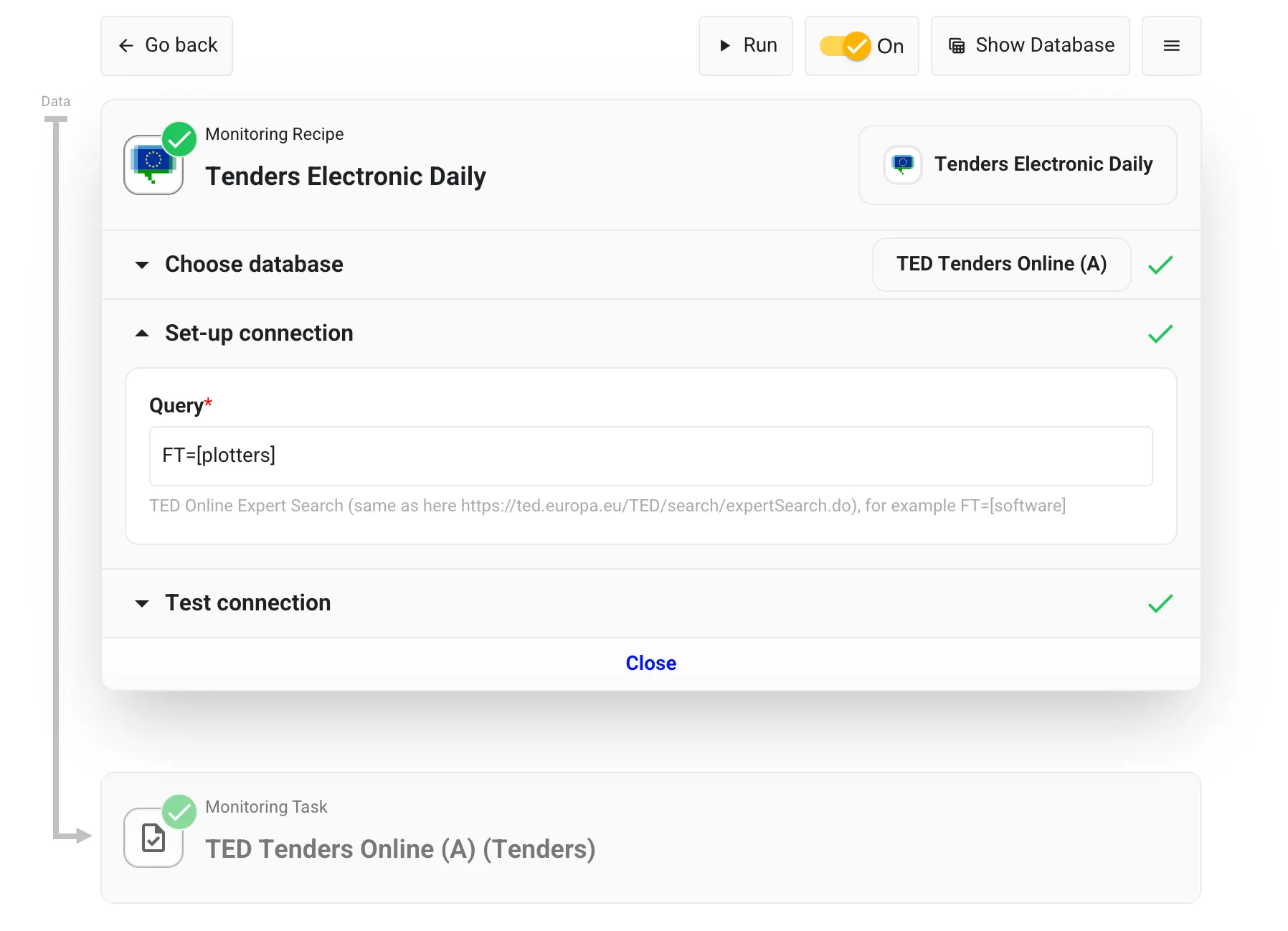 Wait for the first results to appear in your News section.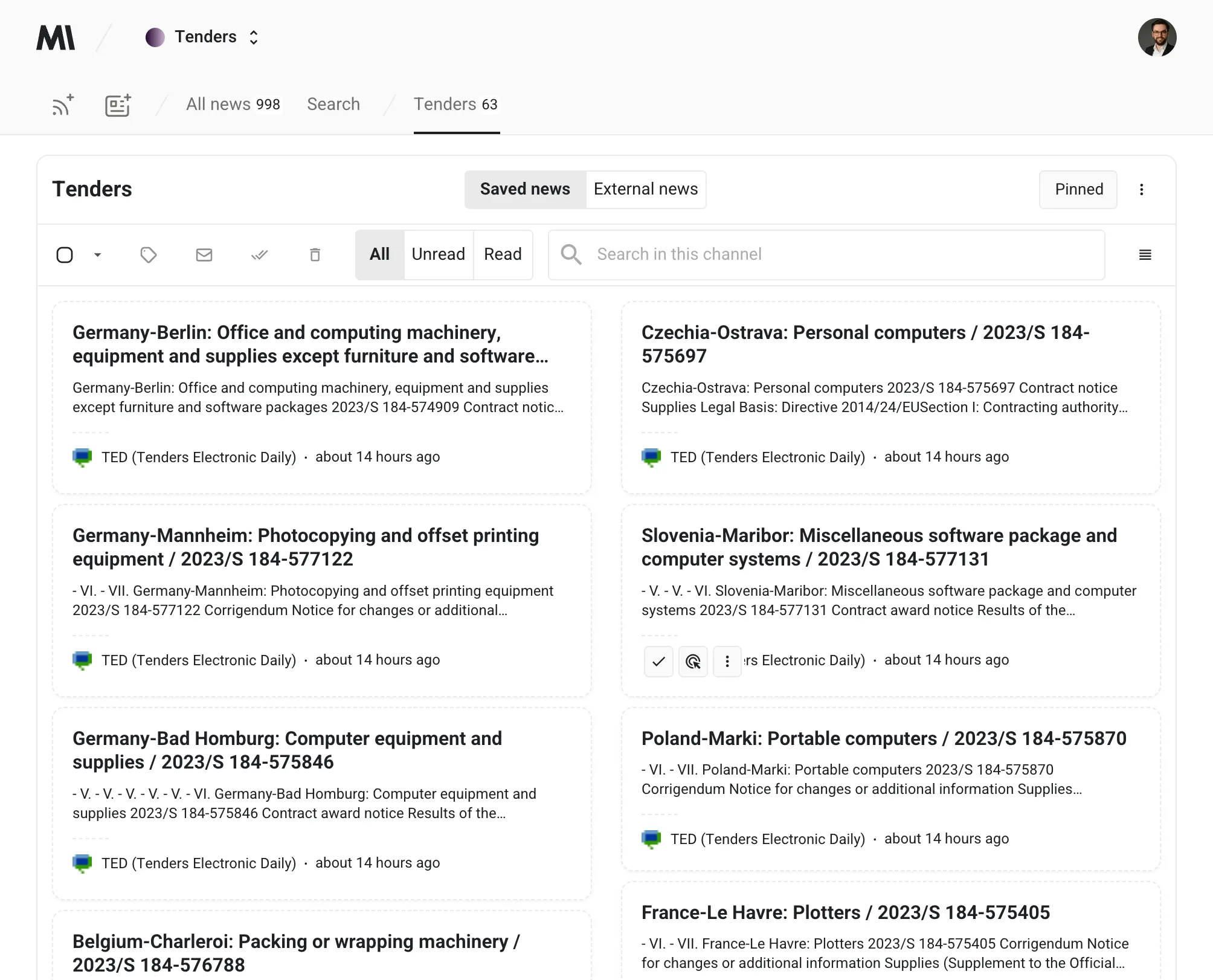 Key Features
Set Monitoring Preferences: Customize your tracking based on Expert Search queries, tailoring it to specific regions, sectors, or tender types.
Real-time Alerts: Receive instant notifications for newly published tenders matching your Expert Search criteria.
News Management: Automatically populate your Midesk news section with relevant tender data for easy analysis and sharing.
Multi-language Support: Access procurement documents in any of the 24 official EU languages.
Benefits of Integrating TED Online into Midesk
By integrating TED Online into Midesk, you're not just automating the monitoring process but also connecting this crucial data to other intelligence features within the platform. This cohesive approach to Market & Competitive Intelligence ensures you never miss a strategic opportunity.
Integrated Workflows: From alert to application, streamline your tender acquisition process by using Midesk as your centralized hub for all M&CI activities.
Global Reach: Expand your scope of opportunity by leveraging TED's extensive network of public tenders from the European Economic Area and beyond.
Collaborative Intelligence: Share relevant tenders with your team and collaborate on applications in real-time.
Take Action Today
The integration of TED Online with Expert Search into our M&CI platform positions you at the forefront of public procurement opportunities in Europe. Don't miss out on the chance to elevate your Market & Competitive Intelligence capabilities with this groundbreaking integration.
Ready to get started? Book a demo today to learn more about how Midesk can help you unlock new business opportunities.