In a business environment marked by rapid changes and occasional disruptions, it's critical to stay ahead of the curve. One of the effective ways to do so is to regularly review your business strategy and make informed decisions based on a thorough situation analysis.
To facilitate this process, we at Midesk have prepared a comprehensive Situation Analysis & Strategy Review Template. This user-friendly tool aims to help businesses understand their current environment, assess the relevance of their ongoing strategies, identify potential opportunities, and mitigate possible risks.
Whether your organization is going through a growth phase, a market change, or facing a challenging situation, it's the perfect time to carry out a thorough strategy review.
DOWNLOAD Situation Analysis & Strategy Review Template
How to Utilize the Template: Situation Analysis & Strategy Review
The template comprises several sections designed to provide an all-round analysis of your business environment and strategy. Here's an overview of the sections:
Situation Analysis: Gather Your Thoughts
The first slide is designed to facilitate a thorough situation analysis using the 5C approach: customers, collaborators, company, competitors, and climate. By identifying the key business areas related to your organization and understanding the significant factors, you can gain an insightful perspective of your standing.
5C Analysis Table
This section features a table that allows you to detail various aspects of the 5C model. From analyzing the current market climate to understanding your target groups and potential customers, reviewing current and prospective competitors, analyzing partnerships, and introspecting on your organization's strengths and weaknesses, this table serves as a comprehensive analytical tool.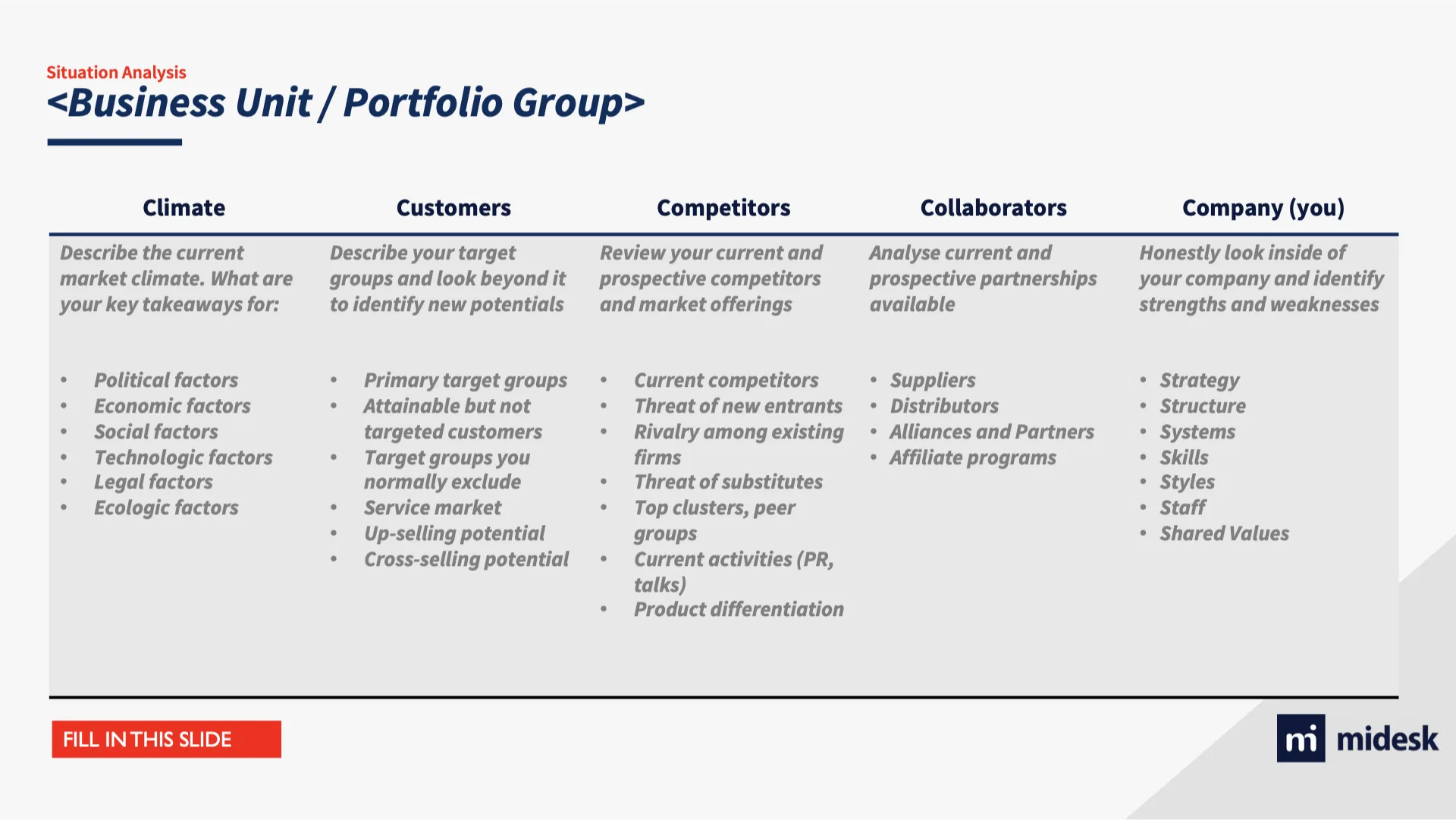 SWOT Analysis: Understand the Situation
After conducting a detailed 5C analysis, you'll transition to summarizing your findings in a SWOT analysis. Here, you'll identify your strengths, weaknesses, opportunities, and threats and strategize based on these insights. This part of the template helps you to correlate your ongoing initiatives to your findings, leverage your current situation, mitigate risks, and allocate resources effectively.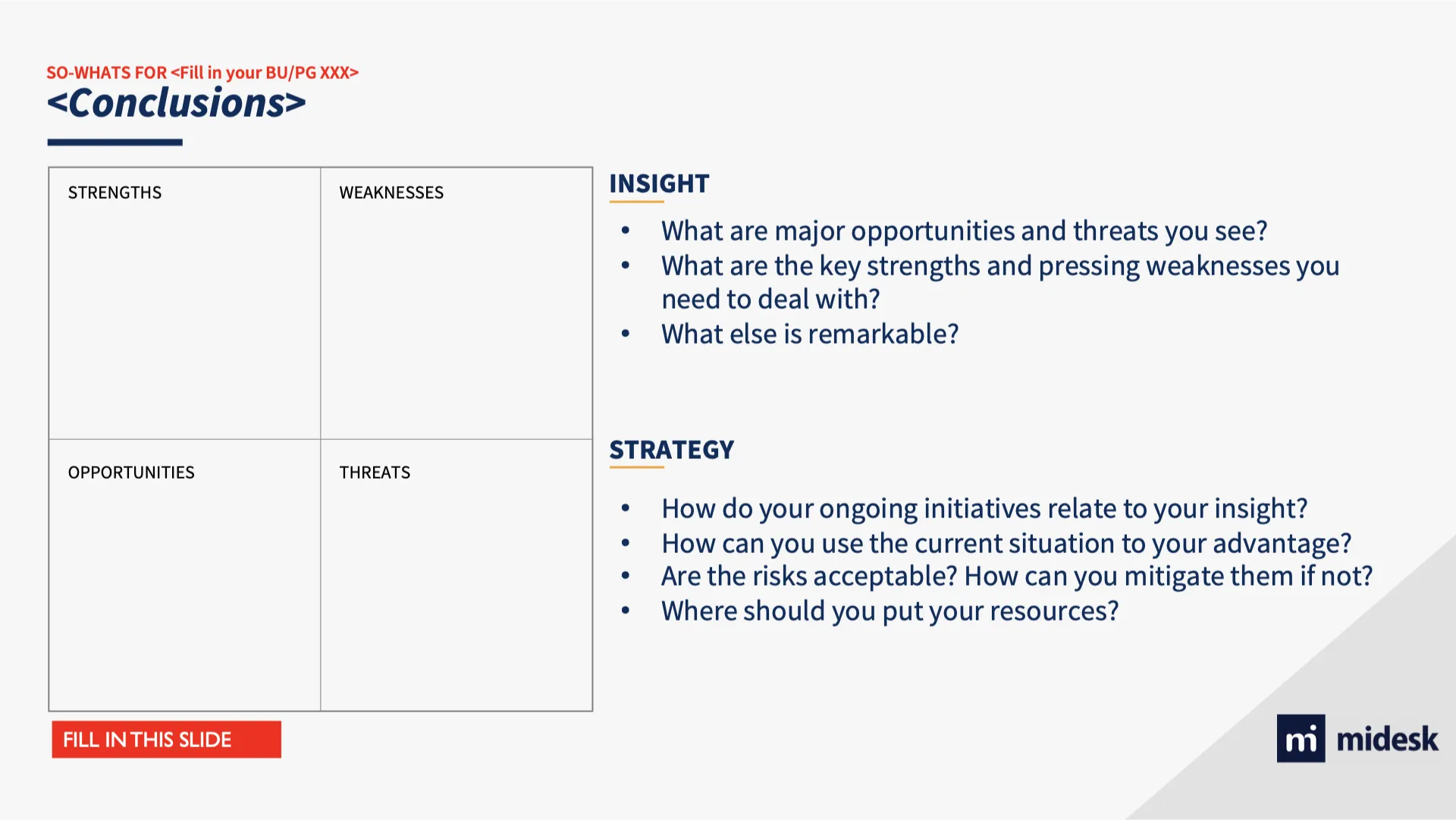 Final Thoughts
In today's dynamic business landscape, regular strategic reviews are more essential than ever. Our Situation Analysis & Strategy Review Template offers you a robust framework for conducting in-depth analysis and making informed strategic decisions.
Begin this initiative today and equip your organization with the strategies and insights it needs to stay ahead in the competitive landscape. Remember, the key to success lies in turning challenges into opportunities, and our template is here to guide you through this process!