We pride ourselves on prioritising product development and implementing client feedback to continuously push our All-in-one Market Intelligence Platform towards client satisfaction and product excellence. We have prepared a list of the Top 10 key milestones and capabilities we developed in 2021 that make us proud.
---
1. Reworked the user interface
In general, designing a cleaver dashboard for an application with multiple use cases and capabilities is challenging. We experimented with numerous layouts and workflows for many months and finally landed on a design that works.
It centralises all key capabilities and user journeys into one place to provide quick access and high-level information about what's going on.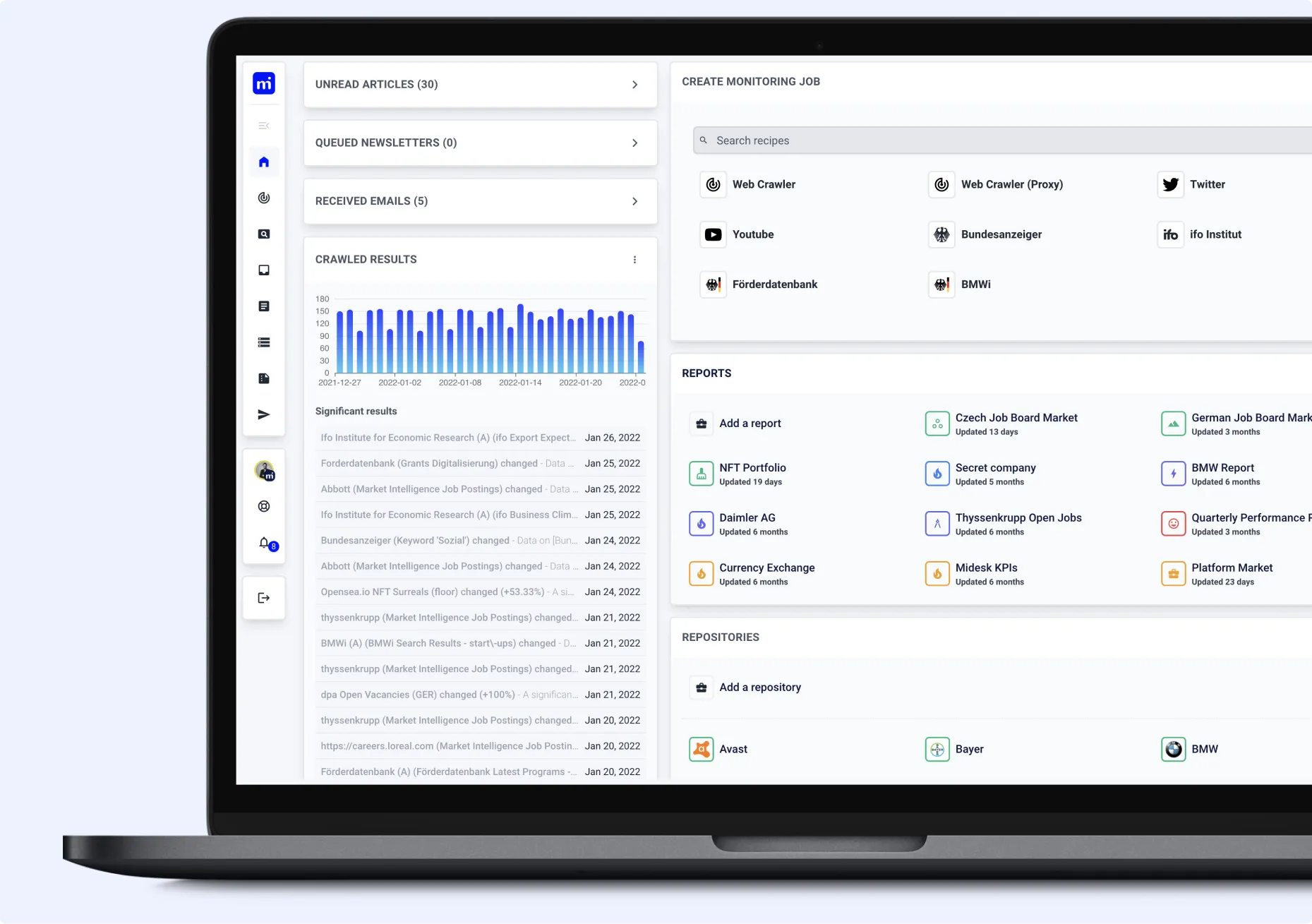 ---
2. Trained a custom NLP ML model
We used pre-trained machine learning models for our MVP and initially in production. They were fine for their purpose and the particular stage. As our platform grew, we saw a need to move on and build our own models built around Market Intelligence.
We experimented with BERT, SpaCy, GPT-3 and other models and eventually figured out a pipeline that makes it easy to annotate, train and deploy own NLP models in production. The best part is that we found a way to run them on AWS Lambda that makes operating such models very cost-efficient.
Our custom models can identify relevant business and financial KPIs, KPI values, dates and organisations in their news articles. Our product roadmap includes models for other use cases, such as news-related models, analytical models and consulting-related models.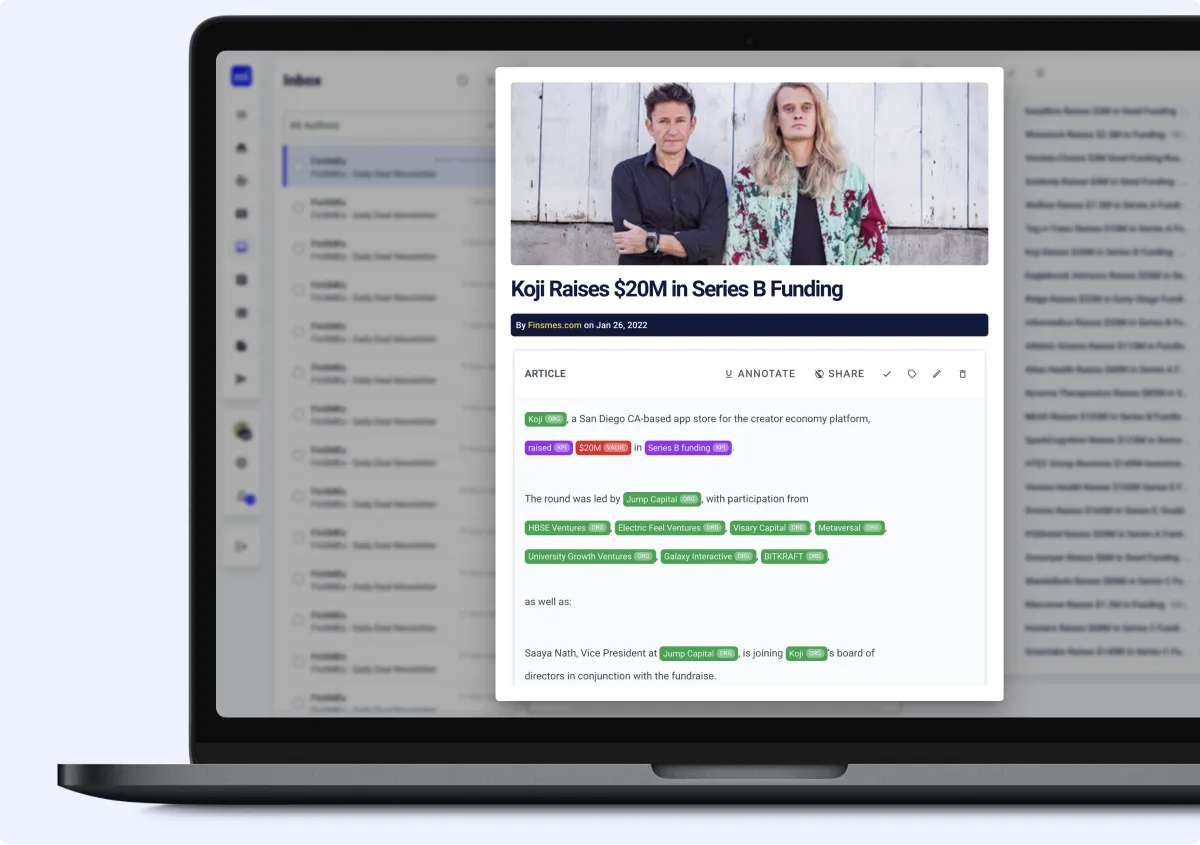 ---
3. Developed Midesk Inbox
Newsletters and their content play a significant yet underrepresented role in Market Intelligence. So we designed a system that lets our clients subscribe to industry, client or competitor newsletters to intercept and process its content.
Midesk Inbox is the easiest way to collect Market Intelligence from newsletters. On top of that, it helps to keep the inbox organised and clean at the same time.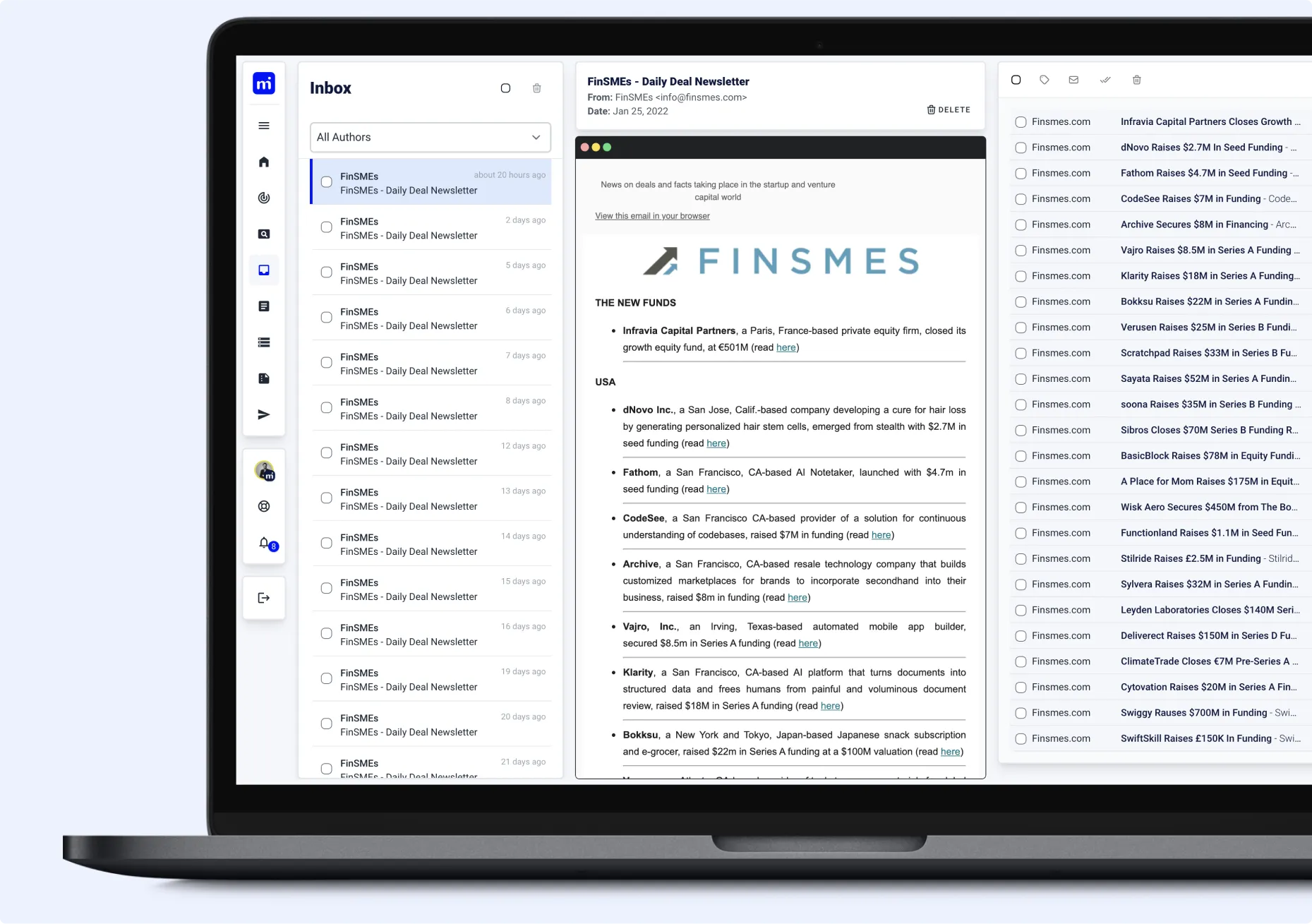 ---
4. Extended news monitoring filters
We implemented image search and tagging to our news monitoring service. It allows our clients to use 8977 image tags and 57 thousand topic tags to better filter news articles, making media monitoring convenient.
Selecting a tag "money", for example, will apply a visual filter that looks for bills, coins and other synonyms in the articles' images.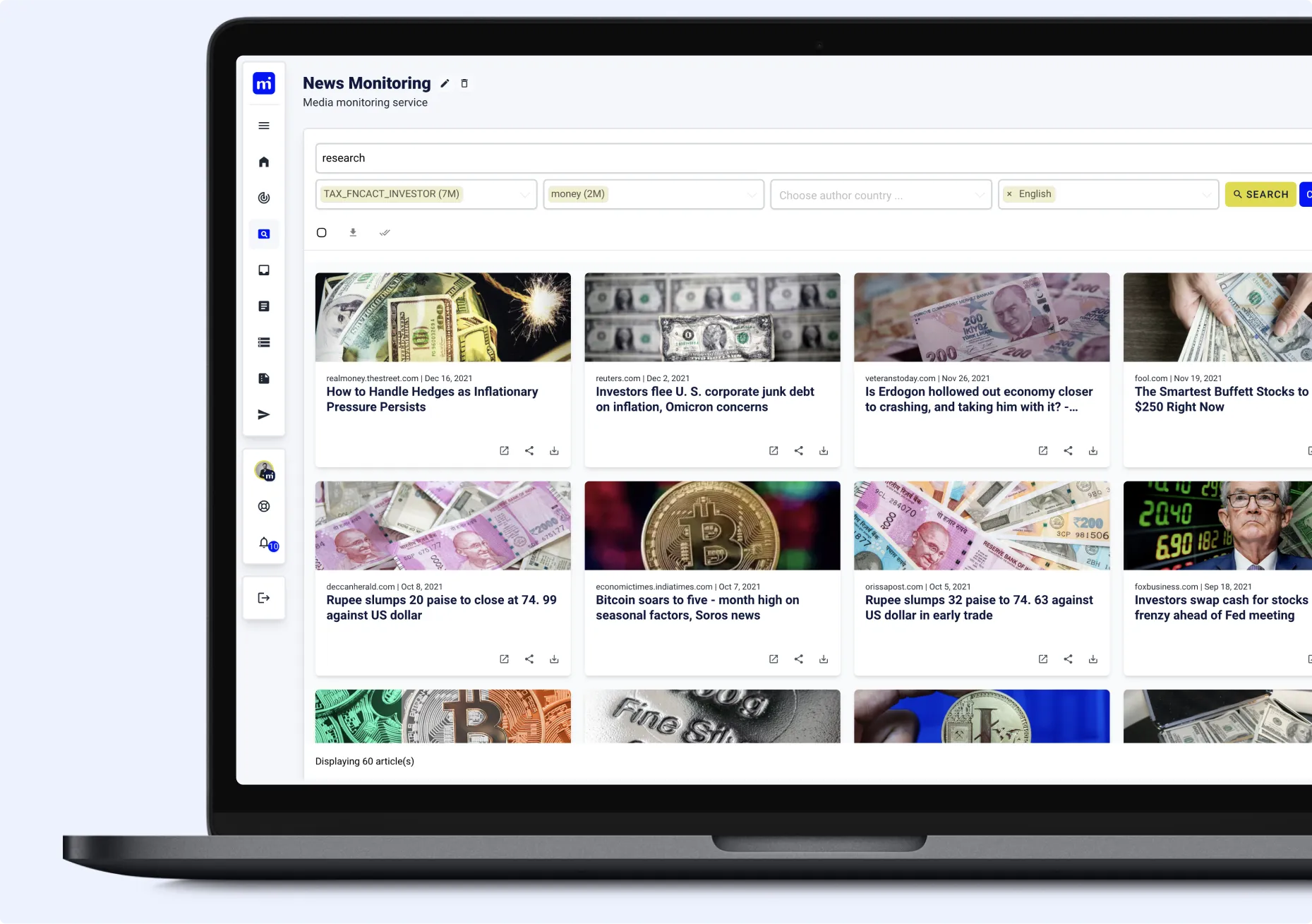 ---
5. Made it possible to store complex data
Midesk was always about storing single data points, such as numbers, money figures, text, etc. But our clients' use cases showed us that a Market Intelligence platform should be capable of storing complex data.
So we introduce a new data type, "JSON". It allows our clients to store prices, partner names, client names, and other non-predefined structures. And the best part is - our clients get cleaver difference reports to understand what has changed.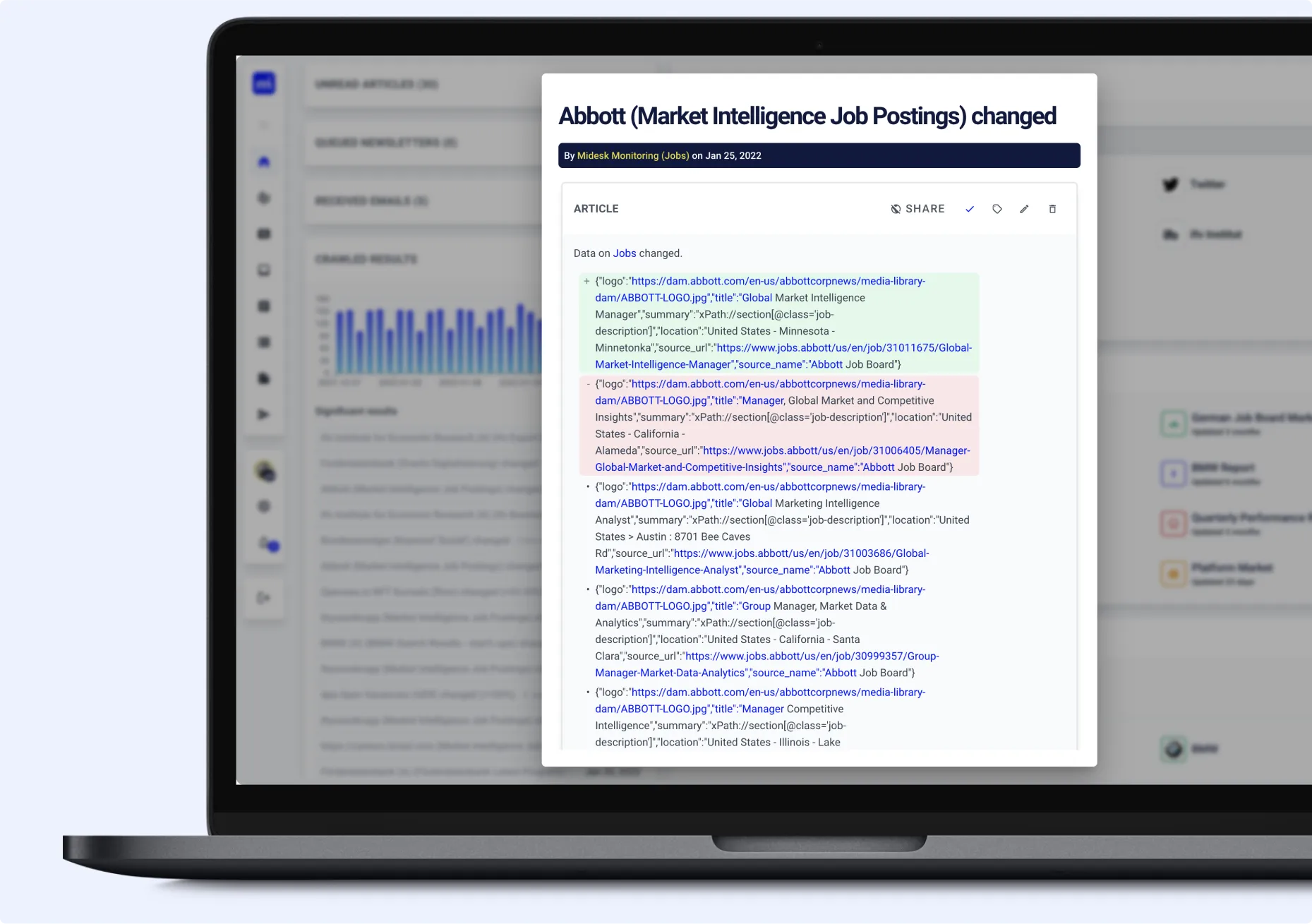 ---
6. Brought our Web & API Monitoring capabilities to new heights.
First, we added "Monitoring Tasks," which let our clients carry out multiple actions per monitoring job. This feature makes it not only convenient to reuse data from a Monitoring Job but almost easily maintainable.
Next, we introduced the concept of "Monitoring Recipes", which are blueprints to kick-start monitoring of well-known sources effortlessly.
Last but not least, building on the previous feature (5. Made it possible to store complex data), we made list-based crawling a reality, uncorking mass-monitoring/scraping.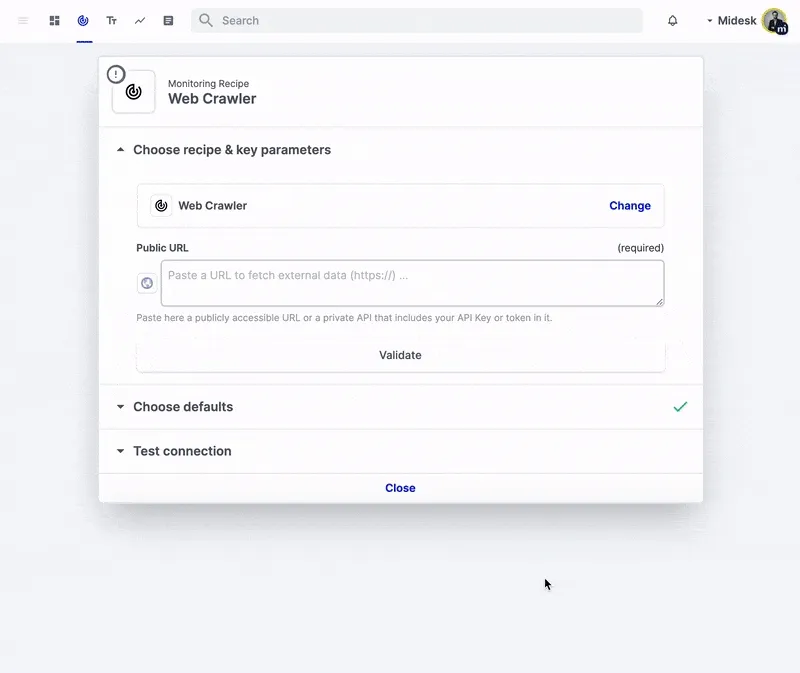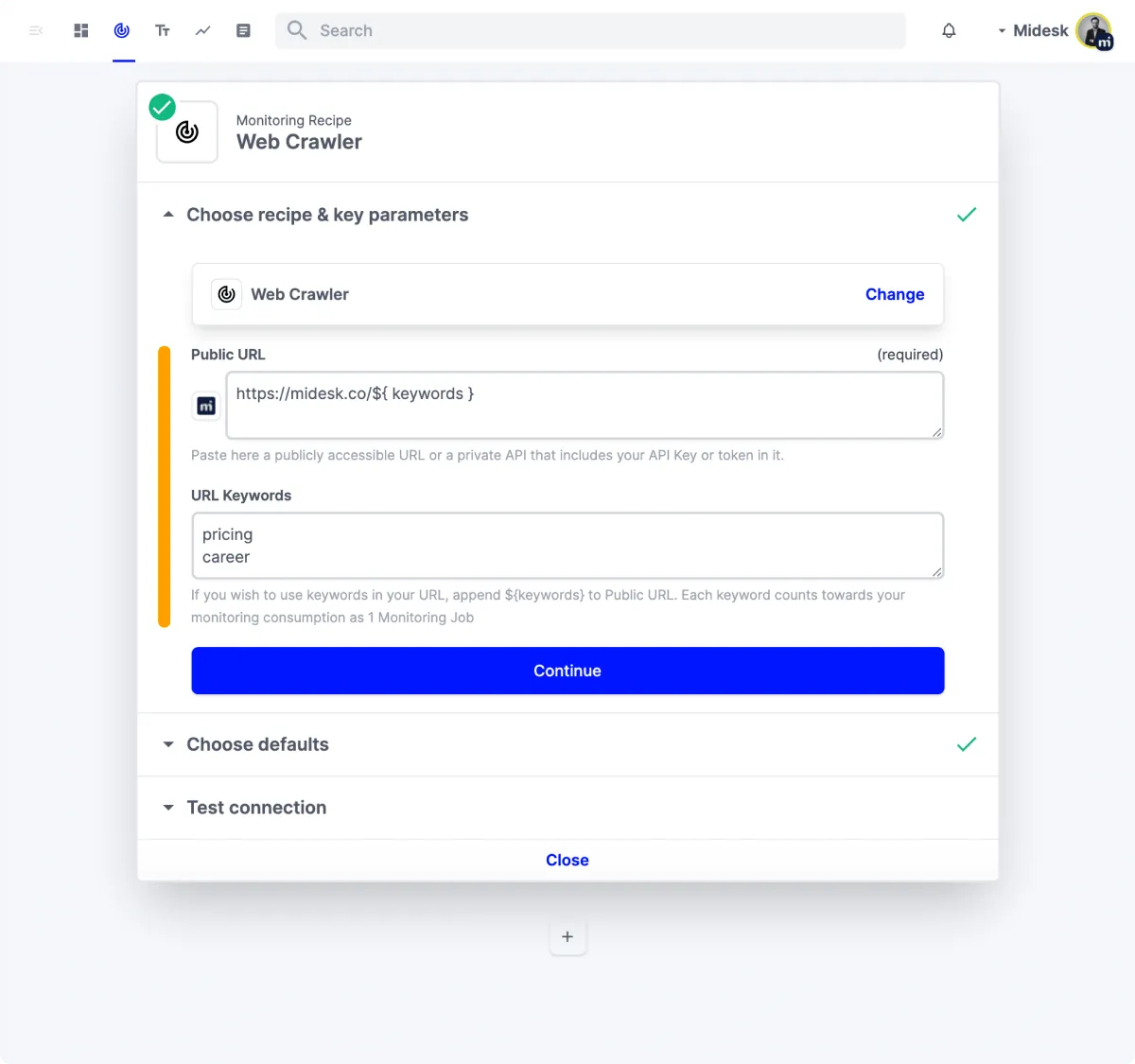 ---
7. Developed "Forward Download"
"Forward download" is a monitoring capability that allows downloading content based on downloaded other content. It makes it easy to build complex pipelines to precisely obtain the relevant content for you.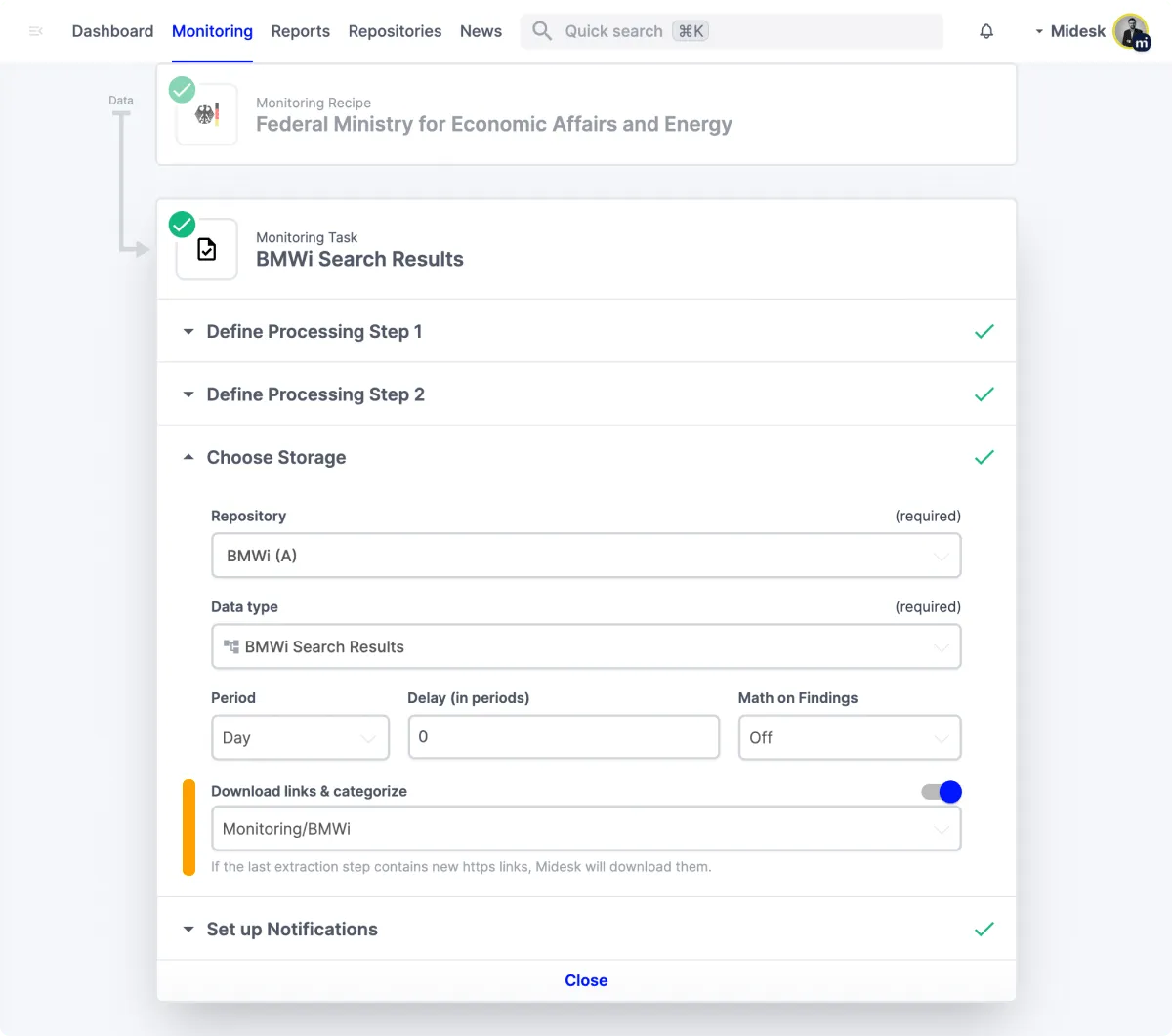 ---
8. Added the long-awaited currency conversion capability
Currency exchange is a topic in Market Intelligence that's not often discussed yet it's very important, is tricky and time-consuming to get it right.
Midesk makes working with currencies a breeze.
* * * * *
9. Added Self-Updating PowerPoints
Imagine a world where we can monitor information on the web on the one hand and automatically plug that information into our PowerPoints on the other. This world is a reality in Midesk.
We developed a capability that automatically takes data from your system, carries out your transformations on them and embeds the latest version in your dashboards and PowerPoints.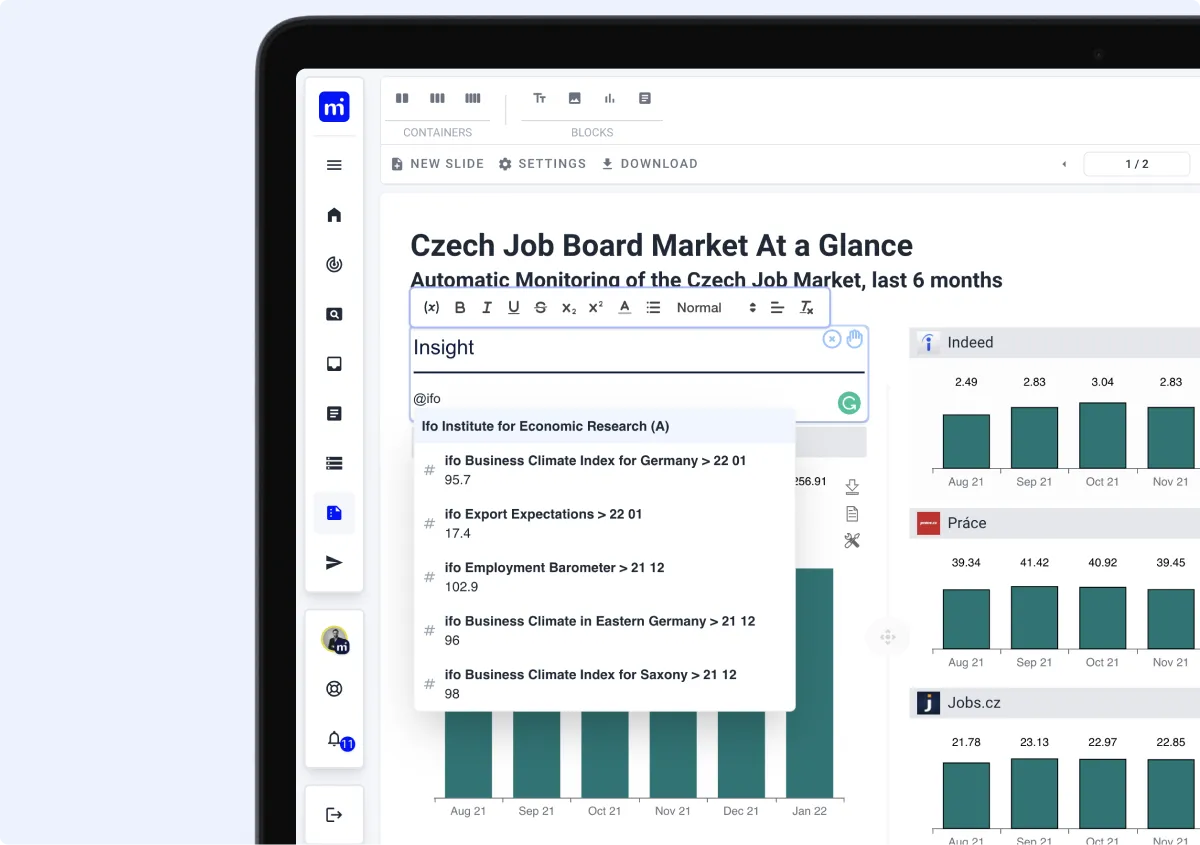 ---
10. Significantly extended testing
Last year, we put significant effort into strengthening tests in all platform areas as our user base has grown and reliability has become a priority in our product development.
For those unfamiliar with testing, it means that the whole system runs checks and balances before each deployment to ensure that new code didn't break anything.
Testing is especially important as we started providing API to external parties dependent on the system's stability.
It also helps us sleep better.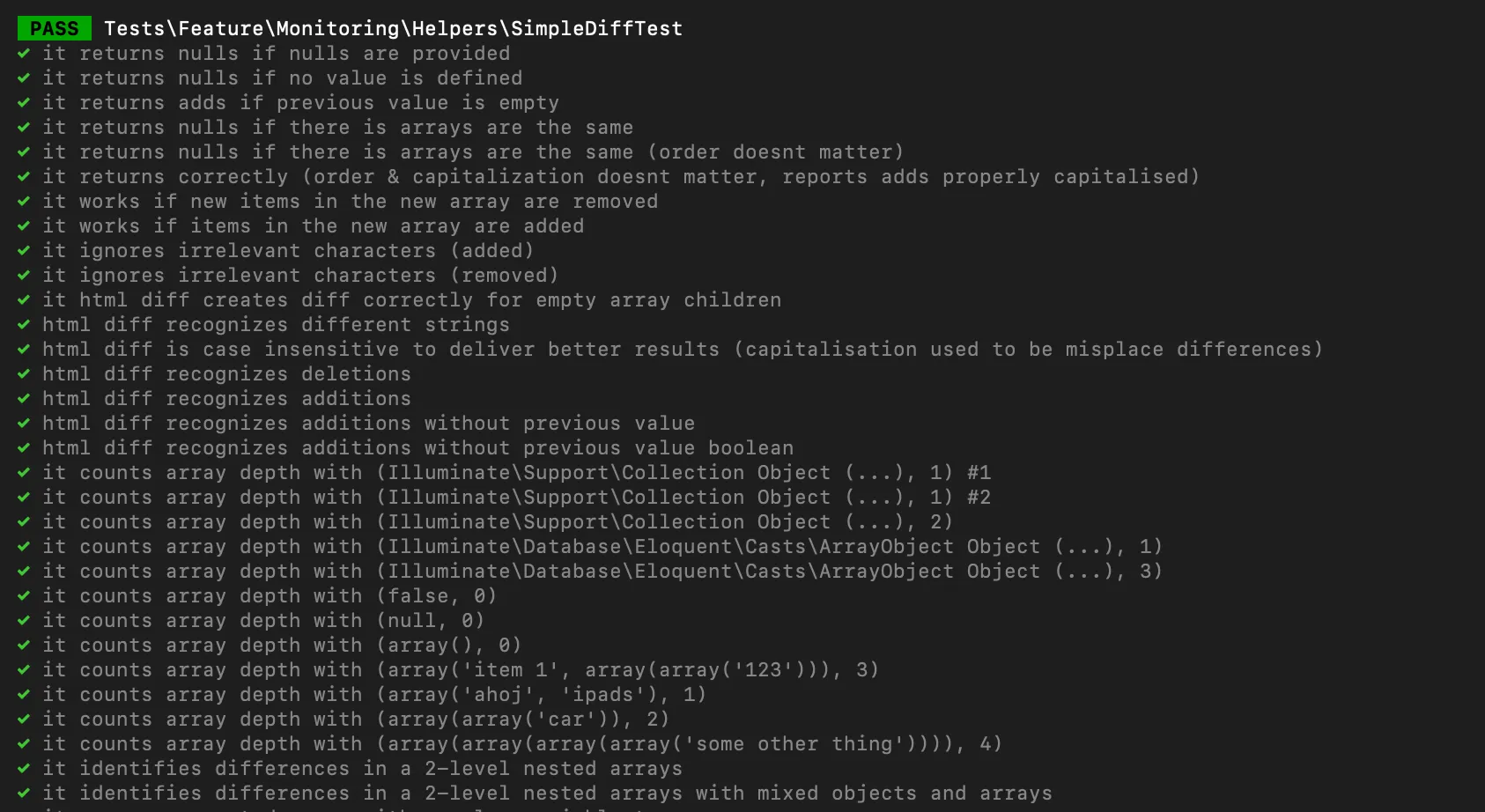 Final words
Midesk is a one-stop Market Intelligence platform that monitors the web and generates market insights, finds business opportunities, and supports your decision-making and distribution processes.
Thus you save your valuable time therefore money!
Give it a try!