A Database or Data repository is a central place where you save and manage all of your market data, acting like a container. It offers unique capabilities such as adding a source, managing versions, bottom-up calculations, transformation, and more.
Data Repositories are used as a single source of truth, allowing you to centralize your data and source information.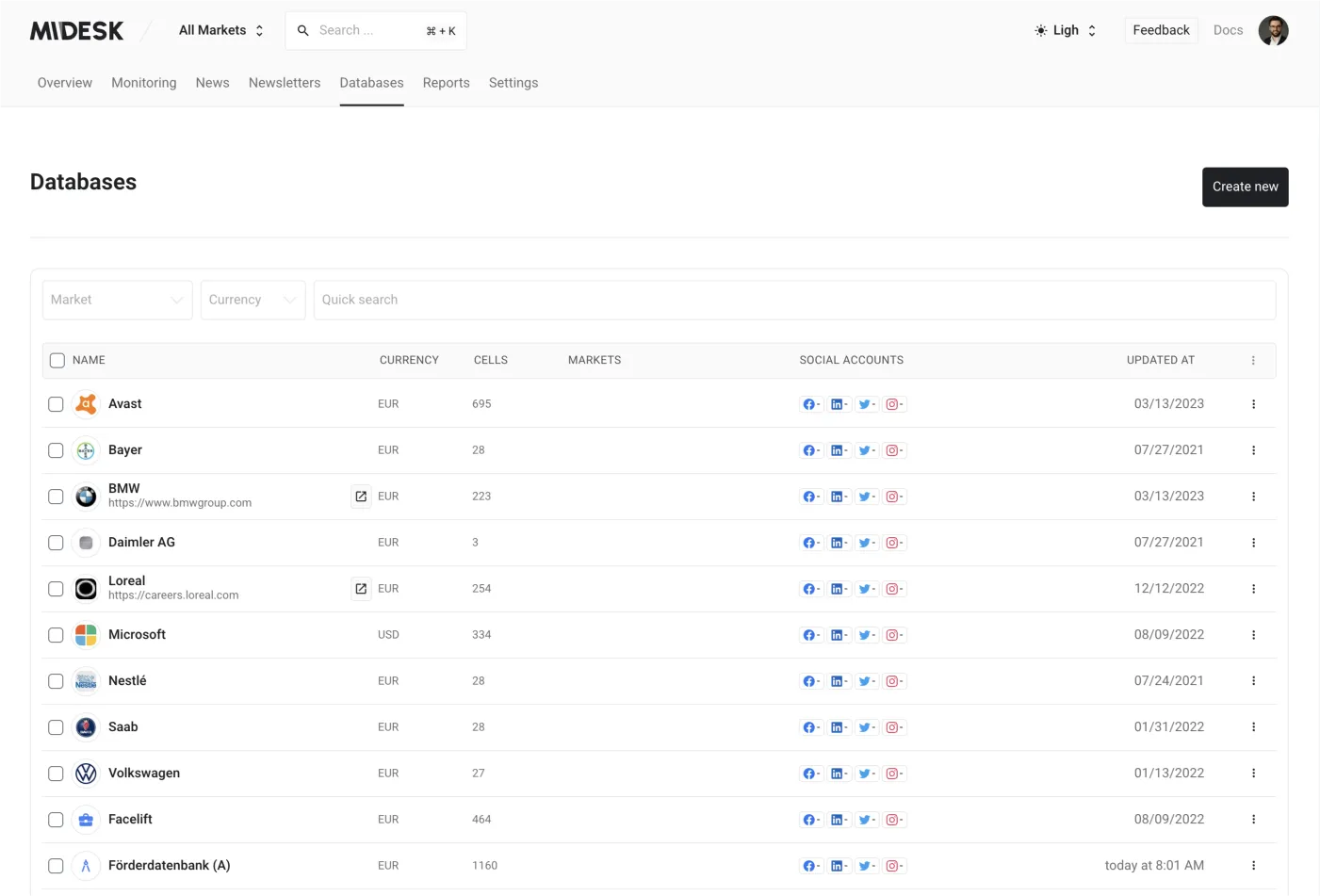 Basic view
The basic view of a Data Repository is a spreadsheet with all the data points you have saved. You can add new data points, edit existing ones, and delete them.
In this view, you can change or insert data manually. You can also change data periods, filter rows, move the current view window and export data.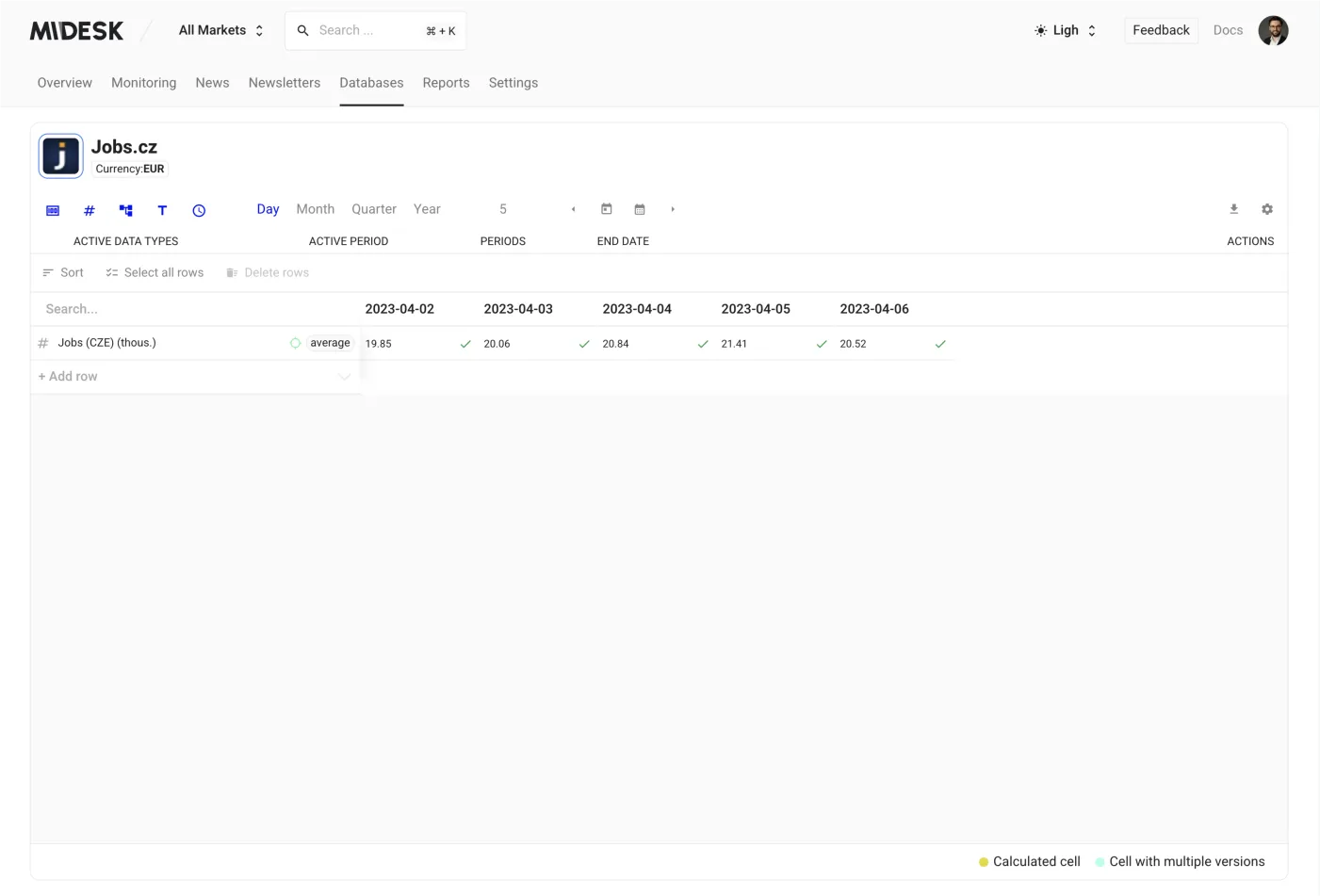 Change basic settings
Each database has a name, a description, related URLs, market, currency and other parameters. Click on the "Settings icon" to change these settings on the right side to display a panel with the settings.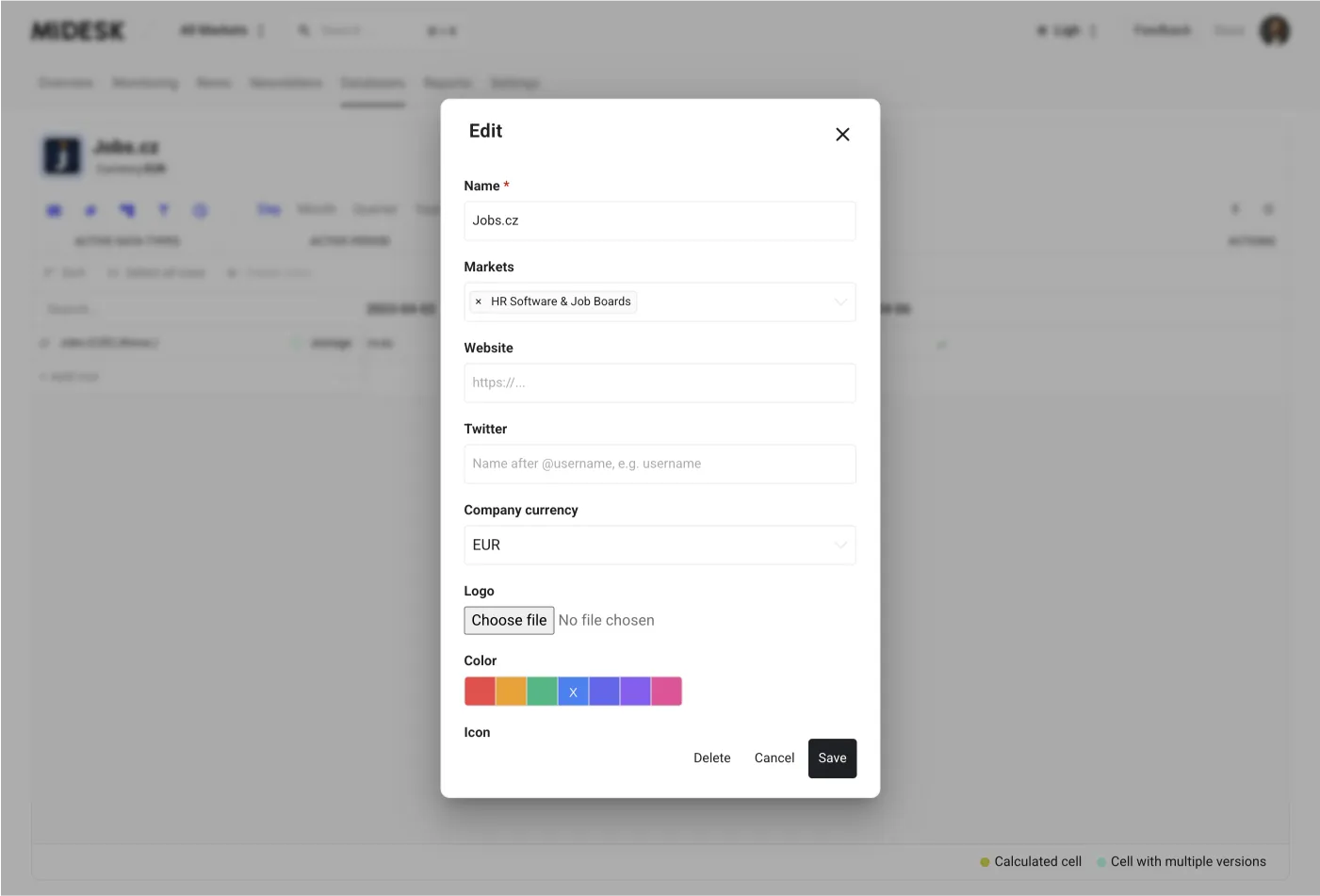 Securing Data Sources and Traceability
A key feature of Midesk is its ability to save a source behind every single data point. This eliminates the need for belated top-management questions like "where is this figure from" and ensures the security of your work. By having a clear source for each data point, you can easily trace the origin of the information and maintain a reliable and organized data repository.
To add a source to a data point, right-click on a cell and choose "Add source".