Web & Data Scraping in Competitive & Market Intelligence
Competitor and Market Data Monitoring & Scraping Software
Manually monitoring and scraping competitor and market data can be time-consuming and error-prone. If you miss a day, crucial information may be lost forever. Automate this process with Midesk's powerful competitor monitoring software and data scraping solution.
If you are looking for a solution to download strucuted data, such as job postings, blog articles and published documents, head to qualitative scraping.
Benefits of Automated Competitive Content Scraping
Leverage publicly available data on websites, such as competitors' pricing pages, pages with downloadable files (e.g. investor relations), competitor job boards or any other resources, to establish a crucial information extraction pipeline for strategic planning, research projects, and daily Market & Competitive Intelligence operations.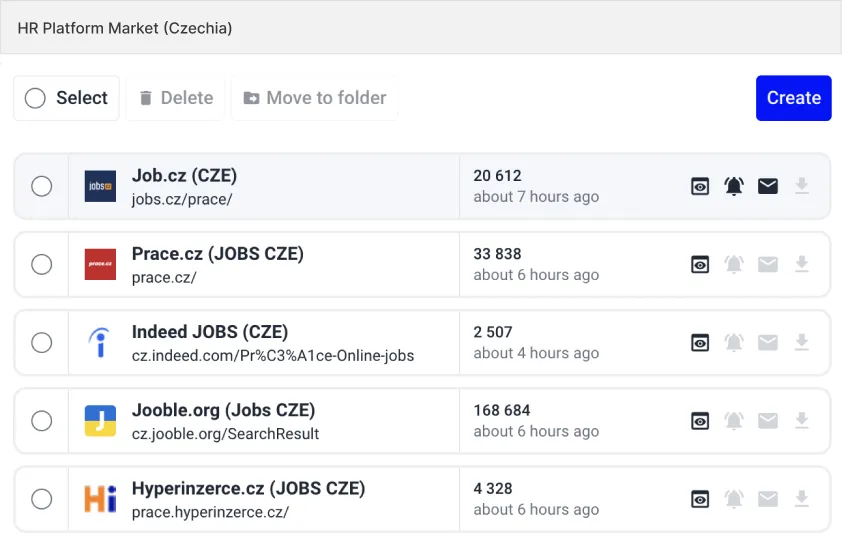 Midesk offers an advanced data extraction solution for competitor and market monitoring in Market & Competitive Intelligence, capable of supporting 99% of typical scraping use cases right out of the box.
Examples of typical scraping use cases include:
Extract datapoints from websites, like the number of products, number of references, number of employees, etc.
Price scraping from e-commerce websites and competitor pricing pages
News and press release monitoring from industry websites and news outlets
Review and rating extraction from customer feedback platforms
Job postings and hiring trends from competitor job boards
Monitoring content and engagement on social media platforms and forums
Gathering information from industry-specific databases and directories
Extracting event and conference data for monitoring industry trends and opportunities
But that is just the beginning. Our competitor and market monitoring and scraping capability is extermely customizable. You can easily create your own data extraction pipelines and use them to monitor any website or API.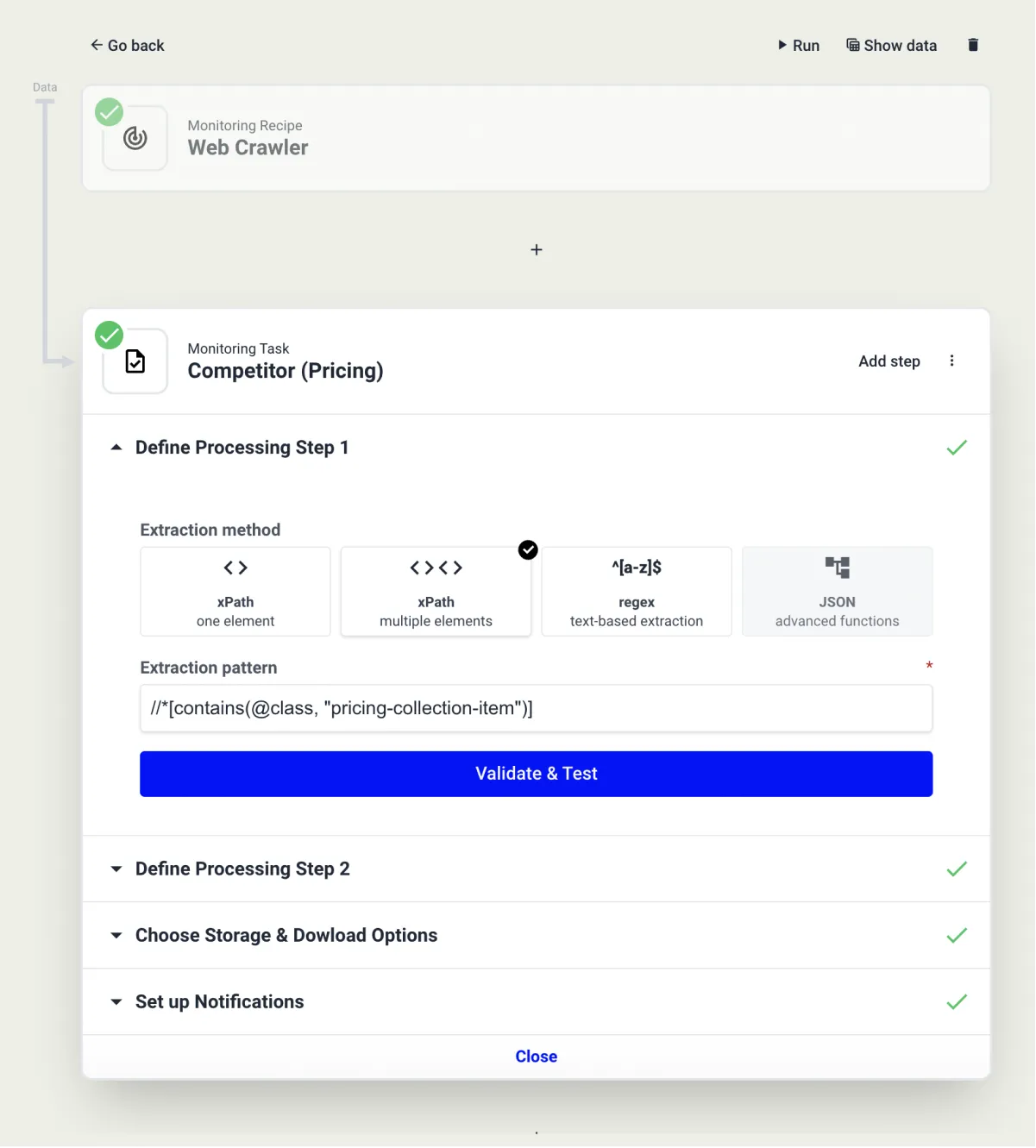 Structured Data and Automatic Results
Midesk facilitates the monitoring and scraping via Monitoring Jobs which automatically retrieve results as structured data, storing them in a Data repository specifically designed for Market & Competitive Intelligence purposes. This eliminates the need for manual intervention, ensuring a more efficient data collection process.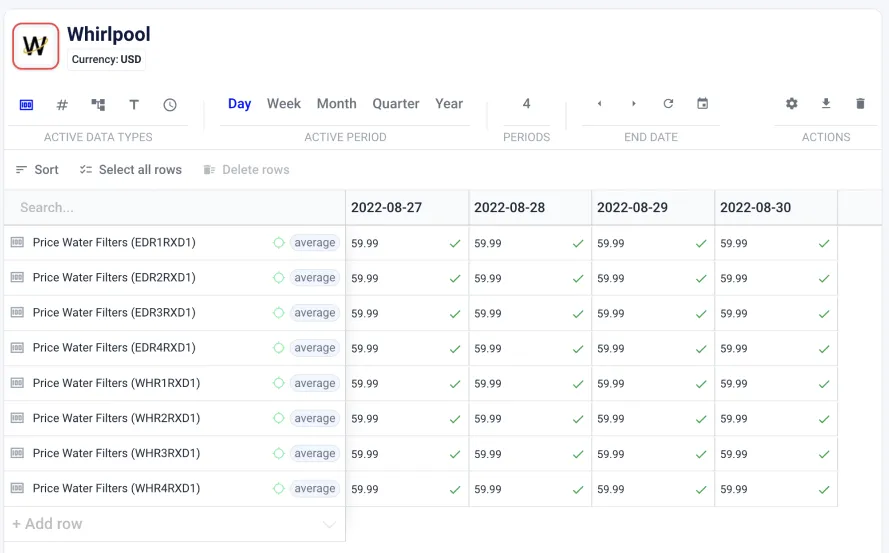 With our competitor monitoring software, you get unlimited scraping history and multiple export possibilities, such as Excel and PowerPoint. Easily reuse your first-party data throughout the system, creating comprehensive reports and actionable insights.
One-Click Recipes for Competitor Data Tracking
Midesk's flexible user interface lets you customize your monitoring and scrape virtually any data source. Our pre-built Monitoring Recipes enable quick monitoring of popular resources, such as social media platforms like Twitter and YouTube.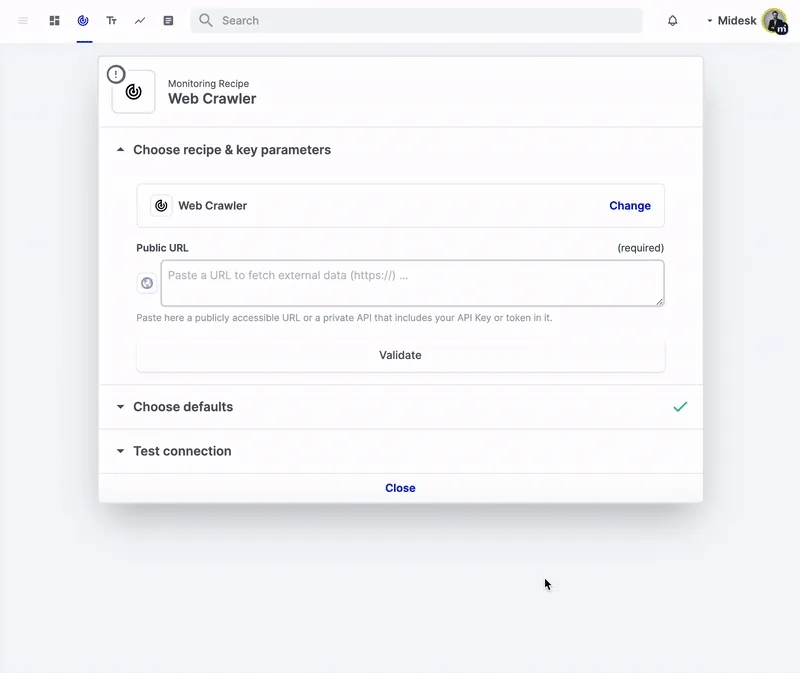 Advanced Features for Competitor Monitoring and Data Scraping
Structured Mass Scraping: Efficiently gather data from multiple sources
URL Variables: Easily manage and modify URLs for data extraction
Automatic Figure Identification: Recognize and extract relevant numerical data
Math and Advanced Functions: Perform calculations on findings (e.g., calculating the median price and multiplying it by 1,000)
Proxy and Failure Management: Ensure reliable and continuous data collection
KPI-related Notifications: Stay informed of vital performance indicators
GPT (new), Regex, XPath, and JSON Processing: Utilize various methods for precise data extraction
Boost your Market & Competitive Intelligence operations with Midesk's competitor monitoring software. Don't miss out on valuable insights!