Stay ahead of the competition with Midesk's advanced RSS Monitoring feature. Keep a pulse on the latest industry trends, news, and insights by tapping into a vast array of RSS feeds. Midesk offers an all-in-one solution for gathering the most relevant information for your business, providing you with a competitive edge.
Midesk offers a hand-picked selection of RSS feeds, carefully organized by category, such as technology, fintech, and many more. Our curated list includes feeds from renowned sources like The Verge, Wired, Forbes, and Financial Times. With Midesk, you can effortlessly monitor the top news sources in your industry and stay informed on the latest developments.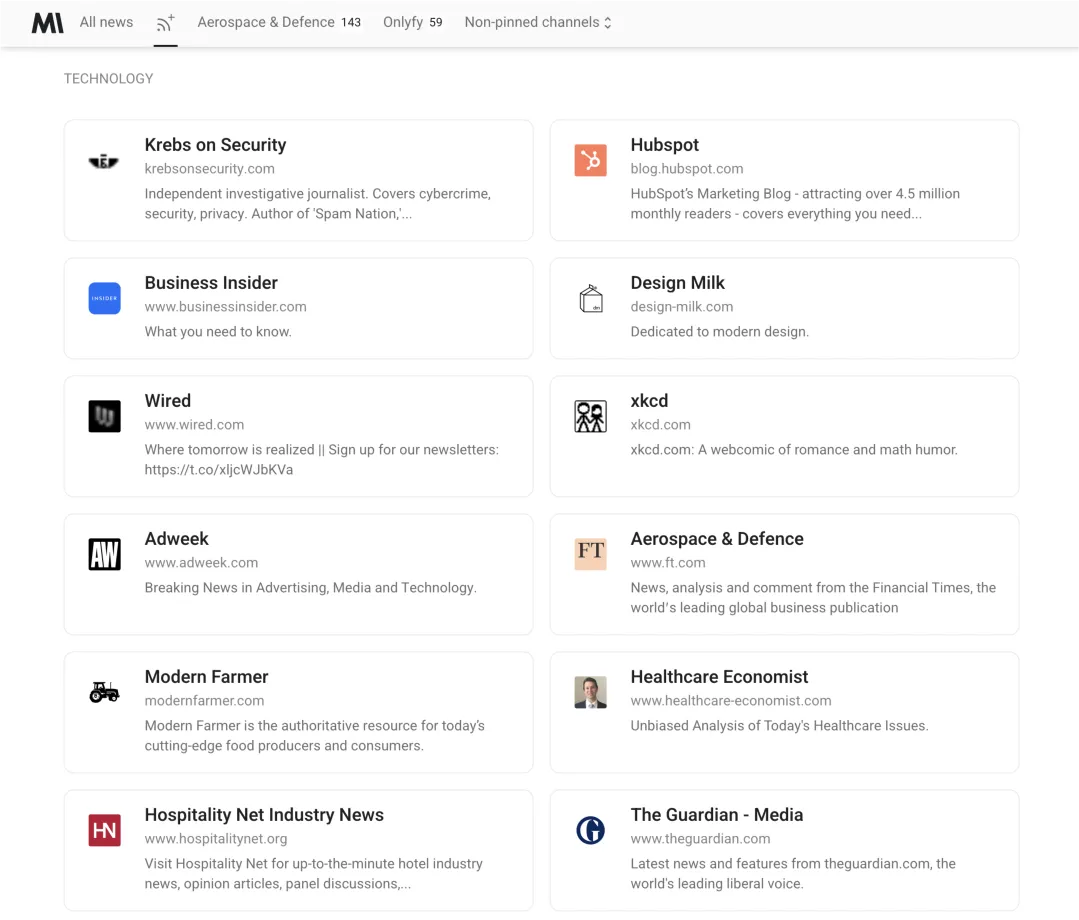 Personalized News Channels for Tailored Monitoring
Create custom News Channels by adding your preferred RSS URLs, allowing Midesk to monitor and store the most relevant content directly into your workspaces. This personalized approach ensures that you receive the most pertinent news, giving you an unparalleled view of your market and competitors.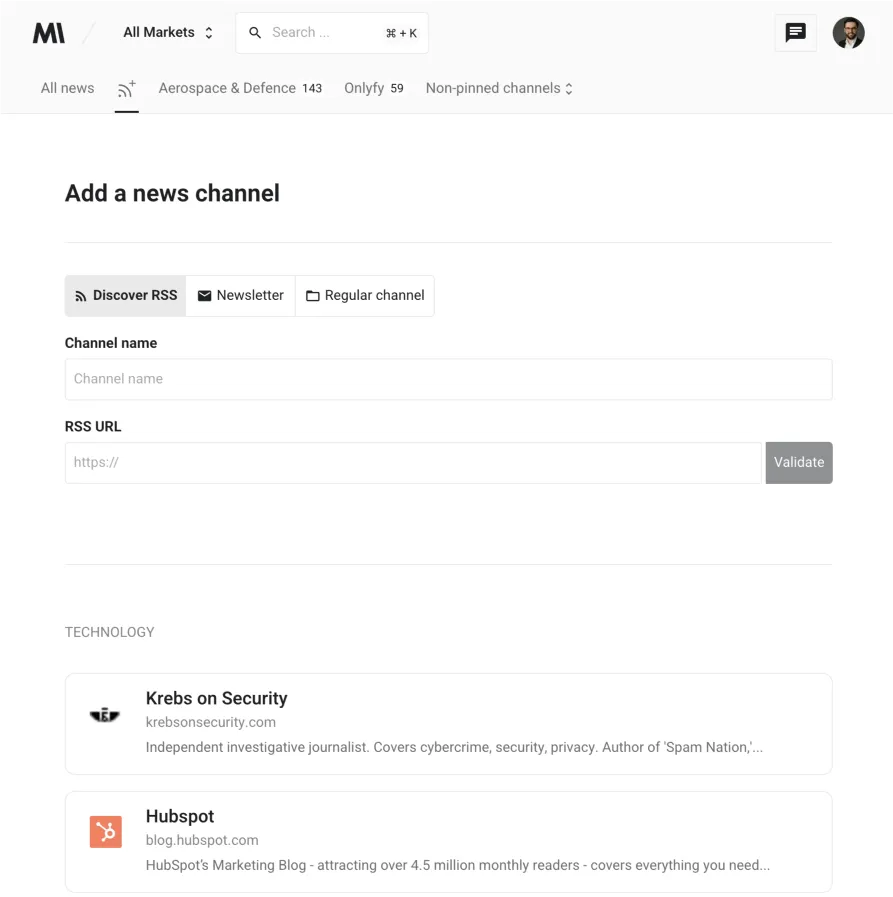 Midesk's powerful AI technology analyzes the content from your selected RSS feeds, filtering out the noise and delivering the most relevant information directly to your dashboard. Save time and effort by letting Midesk do the heavy lifting, providing you with actionable insights that empower your business decisions.
Stay informed and competitive with Midesk's RSS Monitoring feature – the ultimate tool for staying ahead in today's fast-paced business environment.